Welcome to The River @ KRVR.com!
Home of the Valley's Classic Hits!

KCRA 3 A-LIST WINNERS ANNOUNCED!
THE RIVER CAME IN #10 MOST POPULAR FM STATION IN THE SACRAMENTO AND SAN JOAQUIN VALLEY, IN KCRA 3'S 2015 A-LIST. IF YOU JUST LOOK AT THE RESULTS IN THE MODESTO / STOCKTON AREA, KRVR THE RIVER RECEIVED THE MOST VOTES OF ANY FM STATIONS!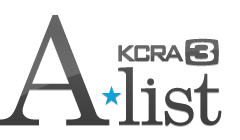 THANKS KCRA CHANNEL 3 VIEWERS FOR ALL THE VOTES AND LISTENS!!

CLASSIC HITS of the 60's, 70's and 80's
ADVERTISE YOUR BUSINESS ON THE RIVER! REACH THOUSANDS OF LOYAL LISTENERS THROUGHOUT THE CENTRAL VALLEY, AND SIERRA FOOTHILLS. THE RIVER IS ONE OF THE MOST POPULAR STATIONS, AND YOU CAN GET ON THE AIR IN JUST A FEW DAYS. INCREASE YOUR CASH FLOW, ON THE RIVER.

CALL US TO FIND OUT HOW EASY AND AFFORDABLE IT IS TO REACH SO MANY POTENTIAL CLIENTS: 209 544-1055

OR EMAIL US AT: THERIVER@KRVR.COM
WELCOME TO THE RIVER AT KRVR.com!
Want FREE STUFF? Tune into the River 105.5 every week for Give It Away Thursdays! Visit the CONTEST PAGE for more details. You can also play the contest while streaming The River here at KRVR.com

Another great River sponsor: