Welcome to The River 105.5 @ KRVR.com.
KRVR - THE RIVER 105.5
Celebrating
25 YEARS
On the Air!
THE VALLEY'S CLASSIC HITS STATION!

Where it's all about the music...
COMING TO THE RIVER AREA:
AT THE BOB HOPE THEATRE, STOCKTON:
Listen to win free tickets!
LADIES OF THE 80s, Feb 21

Jody Watley, Taylor Dayne, Lisa Lisa
(Click on picture for tickets)
<><><><><><><><><><><><><><><><><><>><><>
Featured Sponsor: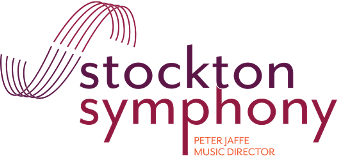 LETTERS FROM KRVR LISTENERS:
I just have to say that this station is the best ever! I play it all day long at work. It helps me from being stressed out and it's cool that it brings back memories that make me smile. - Jacqueline H., Modesto, CA
You play music that I love to hear without annoying chatter and commercials. The River has even helped me look forward to my commute. Thank you for having such a wonderful playlist, format, and station! Adria, Tracy, CA.

I had to let you know how much I enjoy "Sunday Sunrise". I look forward to hearing selections of relaxing instrumental music, it is wonderful! Thank you for making it a pleasure to wake up early on Sunday mornings! Margaret, Stockton
I love this station! 105.5 also doesn't play the same 30 songs over and over. And keep your DJ's with their very diverse tastes. David (Facebook)

Thank you for being my GO TO station. Your playlists are great. I have an icon on my desktop for online listening at my desk. You are default on my radios, in the house, and in my truck. Tom

First of all, I want to take a moment to thank all of the people who work at KRVR, for being there to listen to, and always being cheerful. I'm sure a lot goes on behind the scenes that a lot of us don't know about, so...a big hearty thanks! - Jenn, Phoenix, AZ
Email The River at The River@KRVR.com