____________________________________________________________________

KRVR Contest Line: (209) 544-1055
Email: TheRiver@KRVR.com
____________________________________________________________________

*********************************************************************************************
THE KRVR-TIST OF THE DAY GIVEAWAY

This one is easy to win! Every weekday, The River spotlights a Classic Hits artist! Your task - should you choose to
accept it - is to remember that name - and repeat it to us later in the workday.
Listen to The River for your cue to call the contest lines and tell us the KRVR-tist of The Day!

To make it easier, we'll tell you in what hour to listen for the contest!
There's something free in it for you, so listen throughout the week and be ready to call in!
And remember, you can also watch videos of the artist on The River's Facebook page at Facebook.com/KRVR.
==================

===================
GIVE-IT-AWAY-THURSDAYS

Every week, The River presents Give It Away Thursdays! From the time you wake up until the time you leave work, it's nothing but instant winning - every hour!
Listen to The River 105.5 every Thursday and score FREE stuff like dining certificates from River area restaurants, savings at local businesses, concert tickets and more! Even seasonal prizes like all-day ride passes to the Santa Cruz Beach Boardwalk, whale watching trips, and exciting getaways!

No other station gives you the MOST WINNING AT WORK like The River! Listen Thursdays at work and score!!

(Excluding major holidays. Contests are played 6am-5pm only.)
====================================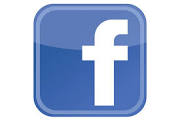 FACEBOOK CONTESTS
The River's Facebook page at Facebook.com/KRVR
is where you can win free stuff, too!
To win, "LIKE" us on Facebook, then "LIKE" the contest post. Winners' names are drawn at random
and announced ONLY on the River's Facebook page.
Winners must pick up their prizes at the River studios in Modesto. See our Contact Us page for directions.
"LIKE" us soon and be sure to tell your friends about us -
The River, Classic Hits 105.5.

==============================================
KRVR/KVIN Contest Rules and Regulations: With the exception of The River's Facebook Contest, all on-air contests and giveaways are played Monday through Friday between 6am and 5pm. All winners are required to wait thirty (30) days between winnings. Prizes will be mailed to the winner 1-4 business days after contest, unless the prize is "will-call", or winner has agreed to pick up prize at the KRVR/KVIN studios, 961-A N. Emerald Ave, Modesto, California, Mon-Thur from 9am and 5pm; 9a-2p Friday. Substitute prizes are granted only if original prize supply has been exhausted. Gift certificates have no cash value. Your personal information given at the time of a contest is used solely for verification purposes, and is never given to other parties for any reason. Personal information is destroyed after sixty (60) days. All contest winnings are final after sixty (60) days.