Listen for The River's Entertainment Report Wednesday, Thursday and Friday. It features local and Northern California concerts.
Sponsored by Zorch Magazine. ZorchMagazine.com
...AND...
Catch The River's Weekend Events Calendar Friday afternoons.
It has highlights on events in the Central Valley and Sierra foothills.
Sponsored by 209 Magazine. 209Magazine.com
________________________________________________________________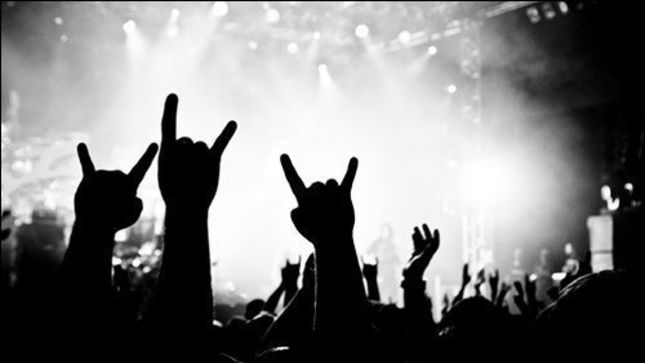 RIVER AREA CONCERTS
(EVENTS are listed below)
(Listed Alphabetically By Venue)
THE RIVER AREA
(Modesto, Ceres, Turlock, Patterson, Ripon, Riverbank, Oakdale)
Gallo Center For the Arts (Modesto): The Piano Guys 3/22; Stunt Dog Experience 3/23; Art Garfunkel 4/17; Ronnie Milsap 4/30; Yanni 6/4; Frankie Avalon 6/10; Jersey Boys 6/22-6/24. GalloArts.org
Grace-Ada Park (Modesto): Earth Day in the Park 4/22; MoBand's Concerts In the Park (2018 schedule coming soon) MoBand.org
State Theatre (Modesto): TheState.org
Turlock Community Theatre: Price Is Right Live 4/25; Weird Al Yankovic 5/18. TurlockTheatre.org

VisitModesto.com * RiponChamber.org * Riverbank.org * VisitOakdale.com
STOCKTON & DELTA AREA
(Stockton, Lodi, Manteca, Tracy)
Bob Hope Theatre (Stockton): Actor/Comedian Tim Allen 3/16. StocktonLive.com
Grand Theatre (Tracy): Paul Reiser 4/13; Great White 4/14. AtTheGrand.org
Lodi Fairgrounds: Wine & Food Festival 4/7; Lodi Beer Fest 4/21. GrapeFestival.com
Stockton Arena: Amgen Tour of California 5/17 (Stage 2); Stockton Brew Fest 7/14. StocktonLive.com

San Joaquin County Fairgounds: San Joaquin Fair 6/14-6/17. SanJoaquinFairgrounds.com
University of Pacific-UOP (Stockton): Pacific.edu

VisitStockton.org * VisitLodi.com
MOTHER LODE & SIERRA FOOTHILLS
(Copperopolis, Sonora, Angels Camp, Murphys, Tuolumne)
Black Oak Casino (Tuolumne): Lacy J. Dalton 3/23. BlackOakCasino.com
Copperopolis Town Square: Copperopolis Wine Fest 4/21; Hot Copper Car Show 5/5. CopperopolisTownSquare.com
Ironstone Amphitheatre (Murphys): Toby Keith 6/18. IronstoneAmphitheatre.net
Ironstone Vineyards (Murphys): Breakfast with the Easter Bunny, April 1. A Taste of Calaveras April 7, Noon-4pm. Mother's Day Brunch, May 13. IronstoneVineyards.com
Jackson Casino: Johnny Lang 3/16; The Commodores 4/5; Foghat 4/21; Ambrosia 5/20; The Fixx 7/7; Aaron Lewis 9/28-9/29; En Vogue 10/5; Bee Gees Gold 12/7. JacksonCasino.com
BAY AREA & CENTRAL COAST
(SF, Oakland, San Jose, Livermore, Napa Valley, Berkeley, Santa Cruz, Monterey)
AT&T Park/SF Giants (SF): Eagles & Zac Brown Band 9/20. SFGiants.com
Bill Graham Amphitheatre ( SF): Kahlid 5/6; Cluster-Fest w/Amy Schummer, Trevor Noah, Jon Stewart & more 6/1-6/3; Phish 7/24-7/25; Jack White 8/15-8/16; David Burne (Talking Heads) 8/22. ApeConcerts.com
Davies Symphony Hall (SF): ApeConcerts.com
Fillmore (SF): TheFillmore.com

Fox Theatre (Oakland): Bonnie Raitt 3/20; Niles Rogers & Chic 4/19; Weird Al Yankovic 5/19 (Sold Out); Tower of Power 6/1-6/2; The Go-Go's 6/28; Toto 8/3; David Byrne 8/16-8/17; Joan Baez 11/17-11/18. ApeConcerts.com

Fox Theatre (Redwood City): Boz Scaggs 4/3; Johnny Lang 4/13; Art Garfunkel 4/19; Robert Cray 4/20; Dwight Yokum 4/21; Chris Botti 5/4. FoxRWC.com
Golden Gate Park (SF): Outside Lands Music Fest 8/10-8/12. Line-up coming soon. SFOutsideLands.com
Great American Music Hall/Slim's (SF): SlimsPresents.com

Greek Theatre (Berkeley): Miguel 4/12; Jethro Tull 6/2; Robert Plant 6/21; Jason Mraz 9/1; James Bay 10/11. TheGreekTheatreBerkeley.com

Levi's Stadium/SF 49ers (Santa Clara): Monster Jam Trucks 4/28; Taylor Swift 5/11 & 5/12. LevisStadium.com 49ers.com

Mountain Winery (Saratoga): Tom Jones (rescheduled) 5/30. MountainWinery.com

Oakland Coliseum/Oracle Arena (Oakland Raiders/Oakland A's/Golden State Warriors: Michelle Obama 3/28; Pink 5/18 & 5/19; Paul Simon 5/25; Maroon 5 6/1; ELO w/Jeff Lynne 8/2; D. Hall & J. Oates w/Train 8/7; Smashing Pumpkins 8/27; Sam Smith 9/4; Kevin Hart 11/17; Elton John 1/18/19. Coliseum.com Oakland.Athletics.MLB.com

Paramount Theatre (Oakland): Buddy Guy 3/17; Charlie Wilson (Gap Band) 4/13; David Blain 5/12. ParamountTheatre.com

Regency Ballroom (SF): OMD 3/27; Human League 5/13. TheRegencyBallroom.com
San Jose State Event Center: SJSU.edu

Santa Cruz Beach Boardwalk: Free Movies On the Beach (Wednesdays) 6/20-8/15; Bands On the Beach (Fridays) 6/15-8/31. BeachBoardwalk.com
SAP Center/San Jose Sharks (San Jose): Justin Timberlake 4/24; D. Hall & J. Oates w/Train 5/4; U2 5/7 & 5/8; Andrea Bocelli 6/16; Harry Styles 6/11; Sam Smith 9/5; Shkira 9/6; Foo Fighters 9/12; Elton John 1/19/19. SAPCenter.com

Shoreline Amphitheater (Mountain View): Lynyrd Skynyrd 5/25; Steely Dan & Doobie Bros 6/1; Kesha & Macklemore 6/14; Kenny Chesney 6/20; Pentatonix 7/17; Keith Urban 7/20; Chris Stapleton & Marty Stuart 7/28; Niall Horan 8/4; Weezer & Pixies 8/7; Lady Antebellum w/Darius Rucker 8/16; Charlie Puth & Hailee Steinfeld 8/17; Rod Stewart & Cyndi Lauper 8/29; Dave Matthews Band 9/8; Jason Aldean 9/28; Dierks Bentley 10/5; Ozzy Osbourne 10/6. MountainViewAmphitheater.com
Wente Vineyards (Livermore): WenteVineyards.com
Warfield (SF): George Lopez 3/17; Judas Priest 4/19. TheWarfieldTheatre.com

Yoshi's (Oakland): Angie Stone 3/16-3/18; Spyro Gyra 3/28-3/29; Rachelle Ferrell 3/30-4/1; Lee Ritenour & Dave Grusin 4/6-4/7; Deniece Williams 4/28; Larry Carlton 5/16; Blood, Sweat & Tears 5/23; Sinbad 5/27-5/28; The Yardbirds 5/31-6/1; Jazz Funk Soul f/Jeff Lorber, Paul Jackson Jr., and Everette Harp 6/2-6/3; Euge Groove 6/9-6/10. Yoshis.com
SFGov.org/Visitors * VisitOakland.org * SanJose.org/Events * VisitSantaCruz.com * VisitTriValley.com (Livermore, Pleasanton, Dublin)
SACRAMENTO AREA / NORTHERN CALIFORNIA
(Sacramento, Elk Grove, Lincoln, Auburn, Placerville)
Crest Theatre (Sac): Buddy Guy 3/22; Morris Day & The Time 3/31; Righteous Bros 4/13; Arlo Guthrie 4/15; Gordon Lightfoot 4/23; Robert Cray 4/24; Dwight Yokum 4/26-4/27; Weird Al & Emo Phillips 5/15; Blood, Sweat & Tears 5/22; Brian Setzer 6/3; Todd Rundgren and Friends 6/4; . CrestSacramento.com
Golden 1 Center (Sac): Comedy Get Down 4/26; D. Hall & J. Oates w/Train 5/1; Depeche Mode 5/24; Maroon 5 6/2; James Taylor's & Bonnie Raitt 6/3; Steve Martin & Martin Short 6/29; Harry Styles 7/9; Tim McGraw & Faith Hill 7/22; Sam Smith 8/24; Smashing Pumpkins 8/28; The Eagles 9/18; Journey & Def Leppard 10/4; Kevin Hart 11/16; Metalica 12/7; Elton John 1/16/19. Golden1Center.com

Sacramento Community Center Theatre: SacramentoCommunityCenterTheater.com
Sacramento Convention Center: SacramentoConventionCenter.com
Thunder Valley Casino (Lincoln): Night Ranger 3/16; Wilson Phillips 3/30; Y&T 4/14; Whitney Cummings 4/28; Legends of Soul 5/12; Theresa Caputo 6/8; Dan Cook 6/15; Gabriel Iglesias 6/29; Brad Paisley 8/3; Soul Fest '18 8/4. ThunderValleyResort.com
OldTownAuburnCa.com * VisitAuburnCa.com * ElDoradoCountyFair.com
FRESNO AREA (Fresno, Merced, Clovis, Madera)
Tower Theatre (Fresno): Gordon Lightfoot 4/27; Brian Culbertson 5/31; TowerTheatreFresno.com
Save Mart Center (Fresno): Pink 5/22; Shania Twain 8/11. SaveMartCenter.com
RENO/TAHOE AREA (Reno, Tahoe, Sparks, Stateline)

Harvey's (Stateline): Robert Plant 6/23; Kenny Chesney 7/3; Phish 7/17-7/18; Keith Urban 7/21-7/22; Luke Bryan 7/25; Chris Stapleton 7/26; Steve Miller & Peter Frampton 8/17; Charlie Puth 8/18; Dave Matthews Band 9/7. ApeConcerts.com
________________________________________________________________________________________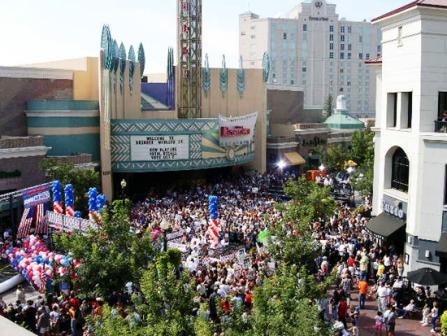 RIVER AREA EVENTS
(For the Central Valley - Sierra Foothills - Bay Area)
(Listed By Date)

Lucky Fest 2018 (Modesto): 3/17; 5pm start time; Modesto Center Plaza parking lot. It's the luck of Irish as Modesto welcomes one and all to it's annual Lucky Fest. A celebration of Irish music, culture, and dance. Bag pipes by the Ripon Police and Fire Depts; country rap music, a pirate ship, castle and more family fun. $12 in advance, 20 at the gate. LuckyFestModesto.com.
Annual Camellia Show (Modesto): 3/17-3/18; 2p-5p Sat, 10:30a-5p Sun, in the Camellia garden on the grounds of Gallo Winery on Yosemite Blvd. The 57th Annual Camellia Show highlights over 1000 blooming plants, with many on sale. Free admission. 209/522-0147
Irish Day Parade & Festival (Murphys): 3/17; 9a-5p. The premeire Irish party of the year in Murphys on Main Street. Handmade items, local merchandise, live music and family games. Pancake breakfast at 7am. Starting at 11am, settle in for the parade of bagpipe players, marching bands, horses, classic cars and more. Presented by the Murphys Business Association. Free admission. VisitMurphys.com/contact
Civil War Days (Knights Ferry): 3/17-3/18. The American Civil War Association welcomes one and all to a day of civil war! Re-enactments take place throughout the day. Experience how life was in the 1860s for soldiers, women and children. It all takes place near the history Knights Ferry coverd bridge. $12 in advance, 20 at the gate. ACWA.org
Breakfast with the Easter Bunny: Sun, Apr 1; at Ironstone Vineyards in Murphys. Two seatings at 10a & 1pm. $45 adults, $20 for kids 4-12; 3 and under free. Easter egg hunt and family activities. IronstoneVineyards.com
Stanislaus County Caregiver Resource Fair (Modesto): 4/2; at the Stanislaus Veterans Foundation; 3500 Coffee Road. Free admission. The purpose of the fair is offer reliable resources to caregivers in the way of workshops and health screenings. Learn about advanced health care directives, end-of-life planning, and more. Hosted by Community Hospice. HospiceHeart.org
2018 Taste of Calaveras (Murphys): 4/7; 12p-4p; Ironstone Vineyards. Presented by the Angels Camp Business Association, the annual Taste of Calaveras brings together the area's finest wineries, restaurants, art and music makers. 21 and older! $50 tickets, 55 at the gate, available at various locations in Angels Camp, Arnold, Murphys and Copperopolis. 209-736-1333
29th Earth Day In the Park (Modesto): April 21; Graceada Park.
10th Annual Love Modesto: April 21. Volunteers needed! LoveModesto.com
52nd Annual Chicken A Go-Go (Modesto): 5/6; 11a-5p; Davis Park at Rumble & College. North Modesto Kiwanis proudly presents their annual Chicken BBQ fundraiser. Each meal includes a generous helping of delicious BBQ'd chicken, beans, salads and a roll. Drive-thru or eat at the park! Tickets are on sale now thru Kiwanis members, or by claling 209-526-5588.
Mother's Day Brunch (Murphjys): 5/13; Ironstone Vineyards. Two seatings: 10a & 1p; $55 adults, $25 for 4-12, 3 and under free. IronstoneVineyards.com
Amgen Tour of California 2018 (Stockton): May 13-19; Long Beach to Sacramento. Stage 5 begins in Stockton, Thu, May 17, and will find bicyclists traveling to Elk Grove. Find complete details on the annual bike race at AmgenTourofCalifornia.com.
Calaveras Country Fair & Jumping Frog Jubilee (Angels Camp): 5/19 & 5/20; Calaveras County Fairgrounds in Angels Camp; All day entertainment including frog jumping competitions, live entertainment, exhibits, livestock, food and more. More details to come.
Modesto PorchFest 2018: 5/20; 2p-6p. Bike, walk, or drive from porch to porch listening to free music and the enjoying the generousity of our talented community. Porch Fest includes 30 porches in the La Loma, College and downtown neighborhoods. ModestoPorchFest.com
Scottish Highland Games (Modesto): The annual Scottish Highland Games & Gathering of the Clans returns to Tuolumne River Park in Modesto (1200 Tioga Drive, near the airport). Presented by the St. Andrews Society of Modetso. Athletic competitions include the caber toss, Scottish hammer, and putting the stone. Family activities include kids games, highland and country dancing, live music, Celtic imports and merchandise, food and drink. Tickets are $15, kids 10 and under get in free. StAndrewsModesto.org
American Graffiti Car Show & Festival (Modesto): June 8, 9, 10. Hosted by North Modesto Kiwanis. Classic Car parade is Fri, June 8. Car Show & Music Festival is June 9 & 10 at Modesto Minu Golf Course on Tuolmne Blvd. It's the best classic car show in town every year! Tickets are $10 for adults, 10 and under free! Proceeds benefit local charities. AmericanGraffitiFestival.com
San Joaquin County Fair (Stockton): June 14-17; SJ Fairgrounds. Tickets are $10 for adults, $5 for kids 6-12; $30 wristbands. 2p-11p Thu & Fri; 10a-11p Sat & Sun. SanJoaquinFairgrounds.com/fair
Independence Day Celebration (Murphys): July 7, Ironstone Vineyards. Gates open at 2pm for live entertainment, food, beer and wine, bounce house, rock wall, face painting, arts & crafts. $15 adults, $10 6-10, 5 and under free. Fireworks shows. (No outside food, coolers, or fireworks). IronstoneVineyards.com
Stockton Brew Fest: July 14; Stockton Arena; 1p-4p. In celebration of Stockton's Beer Week (7/14-7/22), come taste new micro brews from over 30 local and statewide brewers. Live music, games, giveaways and lots of beer-related fun! TIX: VIP $45, General $35, Designated Drivers are $10. Must be 21 to attend. StocktonLive.com.
Stanislaus County Fair (Turlock): July 13-22; Stanislaus County Fairgrounds. More details to come. StanCoFair.com
- KRVR.com is managed locally by Threshold Communications, Modesto,Ca. Email us!