Listen for The River's Entertainment Report Wednesday, Thursday and Friday. It features local and Northern California concerts.
Sponsored by Zorch Magazine.
...AND...
Catch The River's Weekend Events Calendar Friday afternoons.
It has highlights on events in the Central Valley and Sierra foothills.
Sponsored by 209 Magazine. 209Magazine.com
________________________________________________________________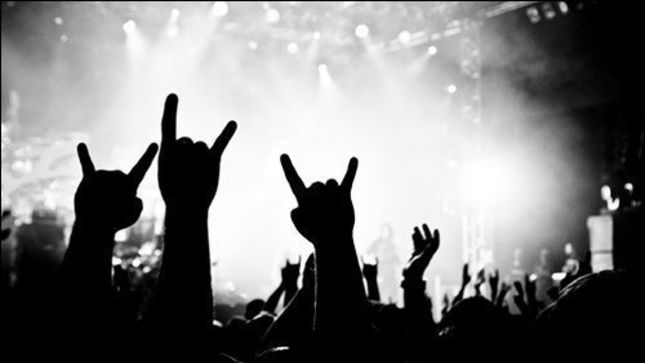 RIVER AREA CONCERTS
(EVENTS are listed below)
(Listed Alphabetically By Venue)
MODESTO AREA

(Modesto, Ceres, Turlock, Patterson, Ripon, Riverbank, Oakdale)
Papapolloni's Bistro (Modesto): (formerly Famiglia Bistro) 2501 McHenry Ave, behind Wells Fargo. Comedy Night at the Bistro, Fri, August 30, at 8pm. For tickets, call 209-818-3032.

Fruit Yard Amphitheatre (Modesto): Chris Isaak 8/31; Michael McDonald & America 10/6. The FruitYardEvents.com

Gallo Center For the Arts (Modesto): Four Freshman 8/25; Andrea Bocelli 9/15; Gatlin Brothers 9/15; Ron White 9/19; Josh Turner 9/25; Dionne Warwick 9/27; Los Lobos 10/9; Blue Man Group 10/18-20; Jason Mraz 10/23; BJ Thomas 11/14; Little Texas 11/24; Mannheim Steamroller 11/30; Asleep At the Wheel 12/2; John Tesh 12/3. GalloArts.org
Grace-Ada Park/Mancini Bowl (Modesto): Needham & Sycamore. Aug 16-Sept 20: Family Movie NIghts, Fridays at sunset. Hosted by Modesto Parks & Rec Dept. VisitModesto.com.
John Thurman Field (Modesto): Home of the Modesto Nuts!
Municipal Golf Course (Modesto): Tuolumne Blvd, near Highway 99. Home of American Graffiti Car Show & Festival.

Tenth Street Plaza (Modesto): 10th Street, next to Fuzio's. Music In the Plaza, Friday nights at 7 through October. VisitModesto.com
Stanislaus Co. Fairgrounds (Turlock): StanCoFair.com
State Theatre (Modesto): Summer Blues Extrav 8/24; Zasu Pitts Mem'l Orch 11/9; Ladysmith Black Mombazo 2/13/20. TheState.org
Turlock Community Theatre: Glenn Miller Orch 9/10. TurlockTheatre.org
Whitmore Park (Ceres): Whitmore Park (Third & North). For more call 538-5628. CeresChamber.com

VisitModesto.com * RiponChamber.org * Riverbank.org * VisitOakdale.com
STOCKTON & DELTA AREA
(Stockton, Lodi, Manteca, Tracy)
Banner Island Ballpark (Stockton): Home of the Stockton Ports!
Bob Hope Theatre (Stockton): Randy Houser 8/28; Kansas 9/27; Rock n Roll Dream Tour: Roy Orbison & Buddy Holly (holograms) 9/21; Johnny Mathis 12/12; Brian Setzer Orch: Christmas Rocks! 12/17; A Charlie Brown Christmas Live 12/28. StocktonLive.com
Grand Theatre (Tracy): AtTheGrand.org
Lodi Fairgrounds: Lodi Grape Festival 9/12-9/15. GrapeFestival.com
Stockton Arena (Stockton Heat): StocktonLive.com

San Joaquin Co. Fairgounds (Stockton): SanJoaquinFairgrounds.com
San Joaquin Delta College/Atherton Auditorium (Stockton): StocktonSymphony.org
University of Pacific-UOP (Stockton): Pacific.edu
VisitStockton.org * VisitLodi.com
MOTHER LODE & SIERRA FOOTHILLS
(Copperopolis, Sonora, Angels Camp, Murphys, Tuolumne)
Black Oak Casino (Tuolumne): Bad Company & Wallflowers 9/1; Peter Frampton 10/6; Foreigner 10/12. BlackOakCasino.com
Copperopolis Town Square: CopperopolisTownSquare.com
Helwig Winery (Plymouth): Legends of Country Rock: Poco, Firefall, Pure Prairie League 8/24; Atlanta Rhythm Section 9/28. Helwig Winery is located in Amador Country, a few miles north of Jackson. HelwigWinery.com
Ironstone Amphitheatre (Murphys): Deep Purple/Foghat 9/7; Brian Wilson & The Zombies 9/14. IronstoneAmphitheatre.net
Ironstone Vineyards (Murphys): Concours d'Elegance 9/28; Quilter's Faire 10/11-10/13. IronstoneVineyards.com
Jackson Casino: The Tubes with Fee Waybill 8/29; Dennis DeYoung (Styx) 1012; Blue Oyster Cult 12/8; Queensryche 12/13; Foghat 4/3/20. JacksonCasino.com
BAY AREA & CENTRAL COAST
(SF, Oakland, San Jose, Livermore, Napa Valley, Berkeley, Santa Cruz, Monterey)
Alameda Co. Fairgrounds (Pleasanton): AlamedaCountyFair.com
Bill Graham Amphitheatre (SF): Morrissey 10/23. ApeConcerts.com
Chase Center (SF) (Golden State Warriors): Metallica w/SF Symphony 9/6; Dave Matthews Band 9/10; John Mayer 9/16; Mumford & Sons 9/19; The Who 10/9; Phil Collins 10/17; Sara Bareilles 10/26; The Black Keys 11/20; Cher 11/21; The Chainsmokers 11/29; Andrea Boccelli 12/5. ChaseCenter.com
City National Civic Center (San Jose): Frankie Valli & Four Seasons 10/13; REO Speedwagon 10/19. SanJoseTheaters.org
Concord Pavilion (Concord): Lynyrd Skynyrd 8/24; Heart/Joan Jett/Elle King 9/6; Breaking Benjamin 9/18; Peter Frampton 10/12. ConcordPav.com

Davies Symphony Hall (SF): ApeConcerts.com
Fillmore (SF): Jason Mrax 8/17; Emeli Sande 9/24. TheFillmore.com

Fox Theatre (Oakland): Tower of Power 8/24; Bryan Ferry 8/31; King Crimson 9/5-9/6; Tony Bennett 9/10; Squeeze 9/12; Brian Wilson/The Zombies 9/13; Avril Lavigne 9/17; Diana Krall 9/21; Steve Hacket (Genesis/Yes) 10/20. ApeConcerts.com

Fox Theatre (Redwood City): David Crosby & Friends 9/4; Three Dog Night 10/24. FoxRWC.com
Golden State Theatre (Monterey): GoldenStateTheatre.com
Great American Music Hall/Slim's (SF): SlimsPresents.com

Greek Theatre (Berkeley): Herbie Hancock 8/23; Mark Knofler (Dire Straits) 9/18; Van Morrison 10/4. TheGreekTheatreBerkeley.com

Levi's Stadium (SF 49ers) (Santa Clara): LevisStadium.com 49ers.com

Masonic Center (SF): Nick Offerman 10/10; Comedienne Ali Wong 12/21-23 and 12/26-12/29. SFMasonic.com
Monterey Co. Fairgrounds: Monterey Co. Fair 8/30-9/2. MontereyCountyFair.com
Mountain Winery (Saratoga): Kris Kristofferson 8/23; Tower of Power 8/25; Lost '80s 8/31; Josh Groban 9/1 & 9/3; Chris Isaak 9/5; Jeff Dunham 9/6; Beach Boys 9/8; Duran Duran 9/10-9/11; Steely Dan 9/17-9/18; Diana Krall 9/22; India.Arie 9/23; Earth, Wind & Fire 9/24-9/25; Oingo-Boigo/The Tubes 9/28; Steve Martin & Martin Short 10/4; Nick Offerman 10/11. MountainWinery.com

Oracle Arena (OAK) (Oakland A's/ Oakland Raiders): Iron Maiden 9/10; KISS 9/16. Coliseum.com Oakland.Athletics.MLB.
Oracle Park (SF GIants) (SF): (Oakland Raiders will play 2019 season here) SFGiants.com
Palace of Fine Arts (SF): Bruce Hornsby 10/8; Mary Chapin Carpenter/Shawn Colvin 12/14. PalaceOfFineArts.org
Paramount Theatre (Oakland): Ringo Starr & The All-Starrs w/Greg Rolie, Steve Lukather, Colin Hay and many more 8/28; Experience Hendrix with Buddy Guy, Joe Satriani, Johnny Lang and more 10/4; Air Supply 10/5; Joe Bonamassa 10/18-10/19; Smokey Robinson 10/26. ParamountTheatre.com

Regency Ballroom (SF): TheRegencyBallroom.com
Ritz (San Jose): TheRitzSanJose.com
Santa Cruz Beach Boardwalk: LISTEN TO WIN FREE ALL-DAY RIDES PASSES! Friday Night Bands On he Beach: Steve Augeri (Journey) 8/23; Papa Doo Run Run 8/30. BeachBoardwalk.com
SAP Center (San Jose Sharks) (San Jose): Blake Shelton 9/13; Luke Combs 11/6. SAPCenter.com

Shoreline Amphitheater (Mountain View): Luke Bryan & Friends 8/24; Nelly/TLC/Flo Rida 8/30; Smashing Pumpkins 8/31; Korn & Alice In Chains 9/4; Zac Brown band 9/20; Bryan Adams 9/21; Bob Seger & Silver Bullets 9/26; Georgia-Florida Line 9/27; Game of Thrones Live 10/3. MountainViewAmphitheater.com

Wente Vineyards (Livermore): REO Speedwagon 8/18; Brett Eldredge 8/20; Boz Scaggs/Aaron Neville 8/21Josh Groban 9/6; (unkown act) 9/12; Tainted Love 9/20. WenteVineyards.com
Warfield (SF): Deep Purple 9/8; Brian McKnight 9/20; RuPaul's Drag Race 9/21. TheWarfieldTheatre.com

Yoshi's (Oakland): Eric Darius 9/13; Steve Cole/Oli Silk 9/18; Kim Waters 9/20; Robben Ford 9/21-9/22; Paula Cole 9/29; Brian Culbertson 12/30-12/31. Yoshis.com
SFGov.org/Visitors * VisitOakland.org * SanJose.org/Events * VisitSantaCruz.com * VisitTriValley.com (Livermore, Pleasanton, Dublin)
SACRAMENTO AREA / NORTHERN CALIFORNIA
(Sacramento, Elk Grove, Lincoln, Auburn, Placerville)
Cal Expo (Sacramento Republic FC) (Sac): (Papa Murphy's Park) 1600 Exposition Blvd. CalExpo.com PapaMurphysPark.com
Crest Theatre (Sacramento): Aaron Neville 8/20; Chris Botti 8/21; India.Arie 9/24; Steve Hackett (Genesis/Yes) 10/19 Lewis Black 10/25. CrestSacramento.com
Golden 1 Center (Sacramento Kings) (Sac): Dave Matthews Band 9/8; Iron Maiden 9/9; Cake & Ben Folds 9/11; John Mayer 9/17; Chris Brown 10/12; Jonas Brothers 10/15; Luke Combs 10/26; Eric Church 11/22-11/23; Chainsmokers 12/1; Celine Dion 4/7/20; Ozzy Osbourne & Megadeath 7/17/20. Golden1Center.com
Raley Field (River Cats Baseball) (Sac): RaleyField.com
Thunder Valley Casino (Lincoln): Ken Jeong & Joel McCale 8/25; Styx & Night Ranger 7/27; Super Soul Fest w/O'Jays, Whispers, and more 8/3; REO Speedwagon & Warrant 8/16; Marie & The Osmonds 8/17; Outlaws & Renegades w/Travis Tritt & Charlie Daniels Band 8/23; Ringo Starr & His All Stars w/Gregg Rolie (Santana/Journey), Steve Lukather (Toto); Colin Hay (Men At Work), and many more 8/30; Funk n Soul: Morris Day & The Time, Pointer Sisters, and more 8/31; Beach Boys 9/6; Steely Dan 9/13; Wilson Phillips/Air Supply 9/20; Dance Fever w/Deney Tarrio, Tavares and more 9/21; Sammy Hagar 9/27. ThunderValleyResort.com
OldTownAuburnCa.com * VisitAuburnCa.com * ElDoradoCountyFair.com
FRESNO AREA (Fresno, Merced, Clovis, Madera)
Tower Theatre (Fresno): Sinbad 11/7; Jesse Cook 11/15; Tommy Emmanuel 12/8. TowerTheatreFresno.com
Save Mart Center (Fresno State): Luke Bryan 8/22; Chris Brown 10/17; Luke Combs 10/25. SaveMartCenter.com
RENO/TAHOE AREA (Reno, Tahoe, Sparks, Stateline)

Atlantis Casino (Reno): AltantisCasino.com
Grand Sierra (Reno): Diana Krall 9/20; Van Morrison 10/2. GrandSierraResort.com

Harvey's (Stateline): Steve Miller Band 8/24; Luke Bryan 8/25; Dave Matthews Band 9/6; Duran Duran 9/13. ApeConcerts.com
Nugget Casino (Reno): REO Speedwagon 8/24. NuggetCasinoResort.com

Silver Legancy (Reno): Ron White 9/6. SilverLegacyReno.com

________________________________________________________________________________________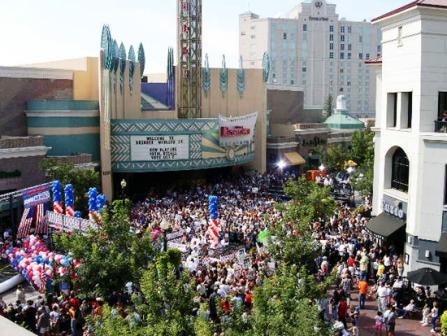 RIVER AREA EVENTS
(For the Central Valley - Sierra Foothills - Bay Area)
Find additional events and info at VisitModesto.com, VisitStockton.org, VisitLodi.com, GoCalaveras.com.

RIVERBANK CHEESE & WINE: October 2019. Details to come. RiverbankCheeseAndWine.org
(Listed By Date)


- KRVR.com is managed locally by Threshold Communications, Modesto,Ca. Email us!