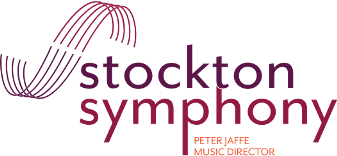 Listen for The River's Entertainment Report Wednesday, Thursday and Friday for local and Northern California concerts. Sponsored by Zorch Magazine.
...AND...
Catch The River's Weekend Events Calendar Friday afternoons.
It has highlights on weekend activities in the Central Valley and Sierra foothills.
________________________________________________________________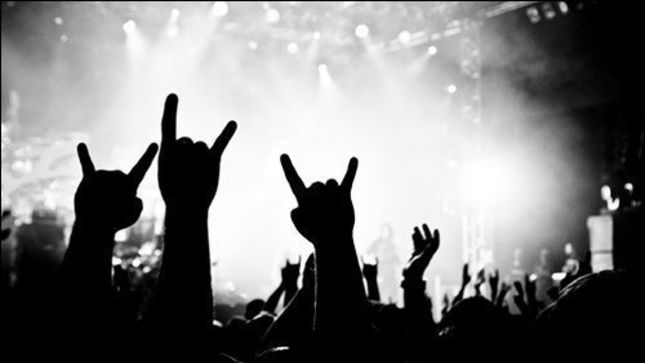 RIVER AREA CONCERTS
(EVENTS are listed below)
(Listed Alphabetically By Venue)
MODESTO AREA

(Modesto, Ceres, Turlock, Patterson, Ripon, Riverbank, Oakdale)
Fruit Yard Amphitheatre (Modesto): The FruitYardEvents.com

Gallo Center For the Arts (Modesto): A Celebration of Ray Charles 2/15; Ultimate 70's Tour: Poco, Pure Prairie League, Orleans 2/29; Everclear 3/14; Josh Turner 3/18; Bonnie Raitt 3/21; Ladies of Laughter 3/27; Bandstand! 3/30-3/31. GalloArts.org
Grace-Ada Park/Mancini Bowl (Modesto): Needham & Sycamore.

John Thurman Field (Modesto): Home of the Modesto Nuts!
Mistlin Gallery (Modesto): 1015 J Street. Grace Lieberman Caberet Series: Music For the Americas 3/14; Lady In a Bow Tie 5/9; Sandra and Christopher Bengochea 9/12; The Rykert Trio 11/7. CCAAGallery.org
Municipal Golf Course (Modesto): Tuolumne Blvd, near Highway 99. Home of American Graffiti Car Show & Music Festival.

Tenth Street Plaza (Modesto): 10th Street, between J & K. VisitModesto.com
Stanislaus Co. Fairgrounds (Turlock): StanCoFair.com
State Theatre (Modesto): Ladysmith Black Mombazo 2/13. TheState.org
Turlock Community Theatre: Lewis Black 3/27; The Temptations 4/19. TurlockTheatre.org
Whitmore Park (Ceres): Whitmore Park (Third & North). For more call 538-5628. CeresChamber.com

VisitModesto.com * RiponChamber.org * Riverbank.org * VisitOakdale.com
STOCKTON & DELTA AREA
(Stockton, Lodi, Manteca, Tracy)
Banner Island Ballpark (Stockton): Home of the Stockton Ports!
Bob Hope Theatre (Stockton): Travis Tritt 2/15; Ladies of the 80's: Jody Watley, Taylor Dayne, Lisa Lisa 2/21. StocktonLive.com
Grand Theatre (Tracy): Stroll Down Penny Lane 2/21; ForeJour: Music of Foreigner & Journey 2/29; Morris Day & The Time 3/7; Queen Nation: Music of Queen 3/21; Petty Theft: Music of Tom Petty/Heartbreakers 4/18; Los Lonely Boys 5/8. AtTheGrand.org
Lodi Fairgrounds: GrapeFestival.com
Stockton Arena (Stockton Heat/Stockton Kings): Disney On Ice 2/6-2/9; Dancing With the Star 2020 3/22; Jeff Dunham 5/2. StocktonLive.com
San Joaquin Co. Fairgounds (Stockton): SanJoaquinFairgrounds.com
San Joaquin Delta College/Atherton Auditorium (Stockton): Stockton Symphony Pops Series: Symphony of Illusion 2/23; Bette, Babs & Beyond 5/3. StocktonSymphony.org
University of Pacific-UOP (Stockton): Pacific.edu
VisitStockton.org * VisitLodi.com
MOTHER LODE & SIERRA FOOTHILLS
(Copperopolis, Sonora, Angels Camp, Murphys, Tuolumne)
Black Oak Casino (Tuolumne): Steel Breeze 2/15; Kalimba: The Spirit of Earth, Wind & Fire 2/21. BlackOakCasino.com
Copperopolis Town Square: CopperValley.com
Helwig Winery (Plymouth): Located in Amador Country, north of Jackson. HelwigWinery.com
Ironstone Amphitheatre (Murphys): IronstoneAmphitheatre.net
Ironstone Vineyards (Murphys): IronstoneVineyards.com
Jackson Casino: Foghat 4/3. JacksonCasino.com
BAY AREA & CENTRAL COAST
(SF, Oakland, San Jose, Livermore, Napa Valley, Berkeley, Santa Cruz, Monterey)
Alameda Co. Fairgrounds (Pleasanton): GoodGuys 38th All American Get Together, 3/28-3/29 (Classic Car Show); 27th Annual Summer Get Together 5/30-5/31; Alameda County Fair 6/19-7/12. AlamedaCountyFair.com
Bill Graham Amphitheatre (SF): ApeConcerts.com
Chase Center (SF) (Golden State Warriors): Oprah's 2020 Vision Tour 2/22; Post Malone 3/19; Bel Biv Devoe & Friends 3/21; Celine Dion 4/10; Eagles 4/11-4/12; Michael Buble' 5/5; Gabriel Iglesias 5/16. ChaseCenter.com
City National Civic Center (San Jose): Bill Nye: The Science Guys 2/12; Air Supply 2/22; Lewis Black 3/26; The Monkees 4/8; *James Comey 4/9; Kesha 5/9; John Cleese 11/7. (*=Speaker Series) SanJoseTheaters.org
Concord Pavilion (Concord): Journey & The Pretenders 5/27; Alanis Morissette 6/5; Chicago & Rick Springfield 6/12; Black Crows 9/8. ConcordPav.com

Davies Symphony Hall (SF): Home of the San Francisco Symphony. ApeConcerts.com
Fillmore (SF): Wynonna & The Big Noise 2/6; Patti Smith 5/8-5/9; Y&T 3/21; Todd Rundgren 5/1-5/3; Tanya Tucker 6/4; TheFillmore.com

Fox Theatre (Oakland): Ledisi and Gregory Porter 2/6; Sara McLachlin 2/24; Third Eye Blind 3/13; Grace Potter 3/21; Little Big Town 4/17-18; Cypress Hill 4/20; Adam Ant 5/14; Madness/English Beat 5/27. ApeConcerts.com

Fox Theatre (Redwood City): FoxRWC.com
Golden Gate Park (SF): Outside Lands Music Festival 8/7-8/9. Line-up announced in the spring. SFOutsideLands.com
Golden State Theatre (Monterey): GoldenStateTheatre.com
Great American Music Hall/Slim's (SF): SlimsPresents.com

Greek Theatre (Berkeley): TheGreekTheatreBerkeley.com

Levi's Stadium (SF 49ers) (Santa Clara): Monster Truck Jam 4/4. LevisStadium.com 49ers.com

Masonic Center (SF): Pee Wee's Big Adventure 35 2/28; Kesha 5/8. SFMasonic.com
Monterey Co. Fairgrounds: Monterey County Fair 9/3-9/7. MontereyCountyFair.com
Mountain Winery (Saratoga): MountainWinery.com

Oracle Arena (OAK) (Oakland A's): Fabulously Funny Comedy Fest 2/22; Kiss 3/6; Celine Dion 4/9; Pearl Jam 4/18-4/19. The OaklandArena.com

Oracle Park (SF) (SF GIants): SFGiants.com Oakland.Athletics.MLB
Palace of Fine Arts (SF): Three Dog Night 3/27; Whitney Cummings 4/11; Arlo Guthrie 4/21; David Spade 4/25. PalaceOfFineArts.org
Paramount Theatre (Oakland): Buddy Guy & Jimmy Vaughan 3/6; Keith Sweat 3/21; Dancing With the Stars Live 4/3. ParamountTheatre.com
Regency Ballroom (SF): TheRegencyBallroom.com
Ritz (San Jose): TheRitzSanJose.com
Santa Cruz Beach Boardwalk: Clam Chowder Cook-off 2/22-2/23; Boardwalk Fun Run 4/5; Movies On he Beach 6/17-8/12; Bands On the Beach 6/12-8/28; Bites & Brews 9/26. BeachBoardwalk.com
SAP Center (San Jose Sharks) (San Jose): Disney On Ice 2/17-2/23; Miranda Lambert 2/28; Marc Anthony 3/20; Cirque Du Soleil: Axel 3/24; Stars On Ice 3/17; Niall Horam (One Direction) 5/20; Andrea Bocelli 6/13. SAPCenter.com
Shoreline Amphitheater (Mountain View): Journey & Pretenders 5/30; Ozzy Orbourne 7/25; Thomas Rhett 7/31; Maroon 5 & Meghan Trainor 8/19; Doobie Bros & Michael McDonald 9/12. MountainViewAmphitheater.com

Wente Vineyards (Livermore): WenteVineyards.com
Warfield (SF): Mandy Moore 5/2. TheWarfieldTheatre.com
Yoshi's (Oakland): Van Morrison 2/10-2/12; Special EFX All-Stars 2/13; Pete Escovedo 2/14-2/16; Poncho Snachex 2/21-2/22; David Sanborn 2/27-2/28; Loose Ends 3/14-3/15; Bobby Caldwell 3/18-3/19; Angie Stone 3/27-3/29; Ottmar Liebert 4/5. Yoshis.com
SFGov.org/Visitors * VisitOakland.org * SanJose.org/Events * VisitSantaCruz.com * VisitTriValley.com (Livermore, Pleasanton, Dublin)
SACRAMENTO AREA / NORTHERN CALIFORNIA
(Sacramento, Elk Grove, Lincoln, Auburn, Placerville)
Cal Expo (Sacramento Republic FC) (Sac): (Papa Murphy's Park) 1600 Exposition Blvd. Sacramento Autorama 2/14-2/16. CalExpo.com PapaMurphysPark.com
Crest Theatre (Sacramento): Alan Parsons Live Project 2/9; Steel Pulse 2/12; Elvin Bishop & Tommy Castro 3/13; The Monkees 4/7; Whitney Cummings 4/10; Robert Cray 4/16; Patton Oswalt 4/28; Sons of Champlain 4/24; Kevin nealon 4/25; Mandy Moore 5/1; David Crosby 5/19; Tanya Tucker 6/5; Johnny Lang 6/23; Happy Together Tour 7/13. CrestSacramento.com
Golden 1 Center (Sacramento Kings) (Sac): TobyMac 2/9; Disney On Ice 2/13-2/17; Blake Shelton 2/22; Miranda Lambert 2/29; Michelle Obama 4/1; Celine Dion 4/7; Cher 5/6; Gabriel Iglesias 5/9; Ozzy Osbourne & Megadeath 7/17; Harry Styles 8/27; Dan + Shay 10/24. Golden1Center.com
Sutter Heart Park (formerly Raley's Field) (River Cats Baseball) (Sac): BrewFest 2020 5/8. SutterHealthPark.com
Thunder Valley Casino (Lincoln): Thunder From Down Under 3/13-3/14; Average White Band 4/3; Y&T 4/11; Kenny Loggins 6/27; Gypsy Kings 8/21; Chicago 9/5; Jeff Dunham 9/18. ThunderValleyResort.com
OldTownAuburnCa.com * VisitAuburnCa.com * ElDoradoCountyFair.com
FRESNO AREA (Fresno, Merced, Clovis, Madera)
Tower Theatre (Fresno): Special EFX w/Chieli Menucci, Nelson Rangell and more 3/14. TowerTheatreFresno.com
Save Mart Center (Fresno State): TobyMac 2/14; Blake Shelton 2/21; Miranda Lambert 2/27; Korn & Breaking Benjamin 3/1; Monster Jam Trucks 3/6-3/8; Gabriel Iglesias 5/8. SaveMartCenter.com
RENO/TAHOE AREA (Reno, Tahoe, Sparks, Stateline)

Atlantis Casino (Reno): AltantisCasino.com
Grand Sierra (Reno): GrandSierraResort.com

Harvey's (Stateline): ApeConcerts.com
Nugget Casino (Reno): NuggetCasinoResort.com

Silver Legancy (Reno): SilverLegacyReno.com

________________________________________________________________________________________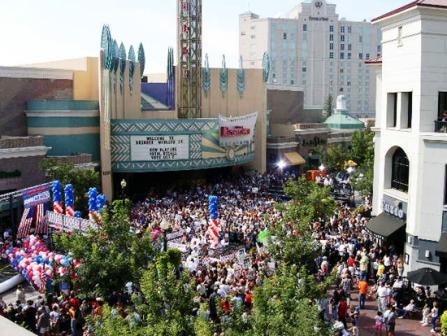 RIVER AREA EVENTS
(For the Central Valley - Sierra Foothills - Bay Area)
Find additional events and info at VisitModesto.com, VisitStockton.org, VisitLodi.com, GoCalaveras.com.
(Listed by Date)

NIGHT TO SHINE (Modesto): 2/7; 6p-9p; Shelter Cove Church. Especially planned for those with special needs - 14 and older. An incredible night of music and dancing. Attendees also have access to hair and make-up, shoe shines, corsages and boutonnieres, and karaoke room. Free admission. NightToShineModesto.com
ANNUAL CRAB FEED (Modesto): 2/7; 5:30pm; 1424 Stonum Road. Presented by the Howard Training Center. HowardTrainingCenter.com
STATE THEATRE'S RED CARPET PARTY (Modesto): 2/9; 4pm; $25 for party and dinner. It's an Oscars Party in downtown Modesto. Dress up and attend with someone special. TheState.org
MARRIAGE AT THE MANSION (Modesto): 2/14, 10a-4p; McHenry Mansion, 15th & J. Reserve your spot now to be married at The Mansion on Valentine's Day. Contact County Clerk's Office for details at 525-5269.

- www.KRVR.com is managed locally by Threshold Communications, Modesto,Ca. Email us!