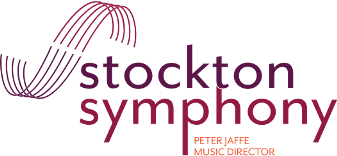 Listen for The River's Entertainment Report Wednesday, Thursday and Friday for local and Northern California concerts. Sponsored by Zorch Magazine.
...AND...
Catch The River's Weekend Events Calendar Friday afternoons.
It has highlights on weekend activities in the Central Valley and Sierra foothills.
________________________________________________________________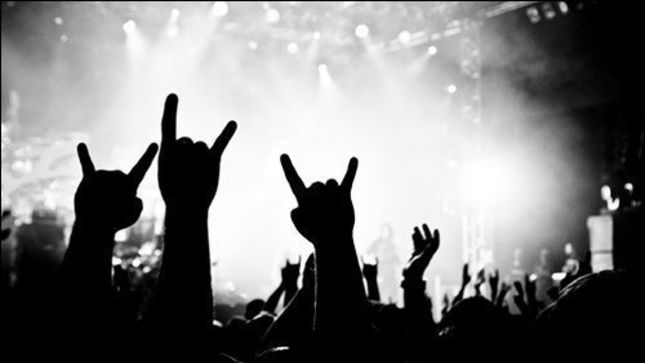 RIVER AREA CONCERTS
(EVENTS are listed below)
(NOTE: DUE TO THE CORONAVIRUS (COVID-19) OUTBREAK, CONCERTS AND EVENTS HAVE BEEN CANCELED OR POSTPONED. CHECK WITH VENUE FOR DETAILS.)
(Listed Alphabetically By Venue)
MODESTO AREA

(Modesto, Ceres, Turlock, Patterson, Ripon, Riverbank, Oakdale)
Fruit Yard Amphitheatre (Modesto): The FruitYardEvents.com

Gallo Center For the Arts (Modesto): GalloArts.org
Grace-Ada Park/Mancini Bowl (Modesto): Needham & Sycamore.

John Thurman Field (Modesto): Home of the Modesto Nuts!
Mistlin Gallery (Modesto): 1015 J Street. Sandra and Christopher Bengochea 9/12; The Rykert Trio 11/7. CCAAGallery.org
Municipal Golf Course (Modesto): Tuolumne Blvd, near Highway 99. Home of American Graffiti Car Show & Music Festival.

Tenth Street Plaza (Modesto): 10th Street, between J & K. VisitModesto.com
Stanislaus Co. Fairgrounds (Turlock): Stan County Fair - Postponed until 2021. StanCoFair.com
State Theatre (Modesto): TheState.org
Turlock Community Theatre: TurlockTheatre.org
Whitmore Park (Ceres): Whitmore Park (Third & North). For more call 538-5628. CeresChamber.com

VisitModesto.com * RiponChamber.org * Riverbank.org * VisitOakdale.com
STOCKTON & DELTA AREA
(Stockton, Lodi, Manteca, Tracy)
Banner Island Ballpark (Stockton): Home of the Stockton Ports!
Bob Hope Theatre (Stockton): StocktonLive.com
Grand Theatre (Tracy): AtTheGrand.org
Lodi Fairgrounds: Grape Festival 9/17-9/20. GrapeFestival.com
Stockton Arena (Stockton Heat/Stockton Kings): StocktonLive.com
San Joaquin Co. Fairgounds (Stockton): San Joaquin County Fair - Postponed until 2021. SanJoaquinFairgrounds.com
San Joaquin Delta College/Atherton Auditorium (Stockton): StocktonSymphony.org
University of Pacific-UOP (Stockton): Pacific.edu
VisitStockton.org * VisitLodi.com
MOTHER LODE & SIERRA FOOTHILLS
(Copperopolis, Sonora, Angels Camp, Murphys, Tuolumne)
Black Oak Casino (Tuolumne): BlackOakCasino.com
Copperopolis Town Square: CopperValley.com
Helwig Winery (Plymouth): Located in Amador Country, north of Jackson. Summer Concerts: CC Seger (Bob Seger & CCR Tribute) 6/27; Starshop 7/18; Rock Your Yacht w/Orleans, The Babys and Peter Beckett of Player 8/22; Blood, Sweat & Tears 9/19. HelwigWinery.com
Ironstone Amphitheatre (Murphys): IronstoneAmphitheatre.net
Ironstone Vineyards (Murphys): IronstoneVineyards.com
Jackson Casino: Foghat 4/3. JacksonCasino.com
BAY AREA & CENTRAL COAST
(SF, Oakland, San Jose, Livermore, Napa Valley, Berkeley, Santa Cruz, Monterey)
Alameda Co. Fairgrounds (Pleasanton): Alameda County Fair - Postponsed until 2021. AlamedaCountyFair.com
Bill Graham Amphitheatre (SF): ApeConcerts.com
Chase Center (SF) (Golden State Warriors): ChaseCenter.com
City National Civic Center (San Jose): John Cleese 11/7. SanJoseTheaters.org
Concord Pavilion (Concord): Alanis Morissette 6/5; Chicago & Rick Springfield 6/12; Black Crows 9/8. ConcordPav.com

Davies Symphony Hall (SF): Home of the San Francisco Symphony. ApeConcerts.com
Fillmore (SF): TheFillmore.com

Fox Theatre (Oakland): ApeConcerts.com

Fox Theatre (Redwood City): FoxRWC.com
Golden Gate Park (SF): Outside Lands Music Festival 8/7-8/9. Line-up announced in the spring. SFOutsideLands.com
Golden State Theatre (Monterey): GoldenStateTheatre.com
Great American Music Hall/Slim's (SF): SlimsPresents.com

Greek Theatre (Berkeley): John Legend 9/16. TheGreekTheatreBerkeley.com

Levi's Stadium (SF 49ers) (Santa Clara): LevisStadium.com 49ers.com

Masonic Center (SF): Kesha 5/8. SFMasonic.com
Monterey Co. Fairgrounds: Monterey County Fair 9/3-9/7. MontereyCountyFair.com
Mountain Winery (Saratoga): MountainWinery.com

Oracle Arena (OAK) (Oakland A's): The OaklandArena.com

Oracle Park (SF) (SF GIants): SFGiants.com Oakland.Athletics.MLB
Palace of Fine Arts (SF): PalaceOfFineArts.org
Paramount Theatre (Oakland): ParamountTheatre.com
Regency Ballroom (SF): TheRegencyBallroom.com
Ritz (San Jose): TheRitzSanJose.com
Santa Cruz Beach Boardwalk: Closed until further notice. BeachBoardwalk.com
SAP Center (San Jose Sharks) (San Jose): SAPCenter.com
Shoreline Amphitheater (Mountain View): Ozzy Orbourne 7/25; Thomas Rhett 7/31; Maroon 5 & Meghan Trainor 8/19; Doobie Bros & Michael McDonald 9/12. MountainViewAmphitheater.com

Wente Vineyards (Livermore): WenteVineyards.com
Warfield (SF): Mandy Moore 5/2. TheWarfieldTheatre.com
Yoshi's (Oakland): (Closed TFN) Yoshis.com
SFGov.org/Visitors * VisitOakland.org * SanJose.org/Events * VisitSantaCruz.com * VisitTriValley.com (Livermore, Pleasanton, Dublin)
SACRAMENTO AREA / NORTHERN CALIFORNIA
(Sacramento, Elk Grove, Lincoln, Auburn, Placerville)
Cal Expo (Sacramento Republic FC) (Sac): (Papa Murphy's Park) 1600 Exposition Blvd. CalExpo.com PapaMurphysPark.com
Crest Theatre (Sacramento): Johnny Lang 6/23; Happy Together Tour 7/13. CrestSacramento.com
Golden 1 Center (Sacramento Kings) (Sac): Ozzy Osbourne & Megadeath 7/17; Harry Styles 8/27; Dan + Shay 10/24. Golden1Center.com
Sutter Heart Park (formerly Raley's Field) (River Cats Baseball) (Sac): SutterHealthPark.com
Thunder Valley Casino (Lincoln): Kenny Loggins 6/27; Gypsy Kings 8/21; Chicago 9/5; Jeff Dunham 9/18. ThunderValleyResort.com
OldTownAuburnCa.com * VisitAuburnCa.com * ElDoradoCountyFair.com
FRESNO AREA (Fresno, Merced, Clovis, Madera)
Tower Theatre (Fresno): TowerTheatreFresno.com
Save Mart Center (Fresno State): Gabriel Iglesias 5/8. SaveMartCenter.com
RENO/TAHOE AREA (Reno, Tahoe, Sparks, Stateline)

Atlantis Casino (Reno): AltantisCasino.com
Grand Sierra (Reno): GrandSierraResort.com

Harvey's (Stateline): ApeConcerts.com
Nugget Casino (Reno): NuggetCasinoResort.com

Silver Legancy (Reno): SilverLegacyReno.com

________________________________________________________________________________________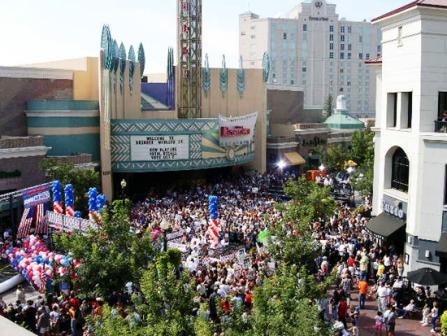 RIVER AREA EVENTS
(For the Central Valley - Sierra Foothills - Bay Area)
Find additional events and info at VisitModesto.com, VisitStockton.org, VisitLodi.com, GoCalaveras.com.
(Listed by Date)

CONCERTS IN THE PARK (Modesto): 6/4-7/9; Graceada Park. MoBand's 101st season returns for Still Rockin'! A free 6-week series of live outdoor concerts at Graceada Park, Thursday nights at 8pm. June 4: Still Rockin'; June 11: Modesto Graffiti; June 18: British Pub Night; June 25: Suburban Cowboy; July 2: Independence Celebration; July 9: Hometown Road. MoBand.org
AMERICAN GRAFFITI FEST 2020 (MODESTO): June 12-14. The North Modesto Kiwanis presents the event of the summer. Classic cars, hot rods, low riders, vintage bikes and more. Live music, great food, lots of fun for the family. The weekend begins Friday, June 12, with the Classic Car Parade, followed by the two-day Car and Music Fest at Modesto's Muni Golf Course on Thurman Field on Tuolumne Blvd. AmericaGraffitiFestival.com
- www.KRVR.com is managed locally by Threshold Communications, Modesto,Ca. Email us!