Listen for The River's Entertainment Report Wednesday, Thursday and Friday. It features local and Northern California concerts.
Sponsored by Zorch Magazine.
...AND...
Catch The River's Weekend Events Calendar Friday afternoons.
It has highlights on events in the Central Valley and Sierra foothills.
Sponsored by 209 Magazine. 209Magazine.com
________________________________________________________________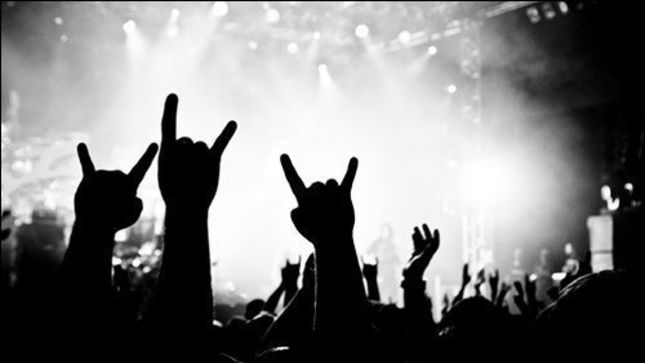 RIVER AREA CONCERTS
(EVENTS are listed below)
(Listed Alphabetically By Venue)
MODESTO AREA

(Modesto, Ceres, Turlock, Patterson, Ripon, Riverbank, Oakdale)
Papapolloni's Bistro (Modesto): (formerly Famiglia Bistro) 2501 McHenry Ave, behind Wells Fargo.

Fruit Yard Amphitheatre (Modesto): Michael McDonald & America 10/6 (Listen To win FREE tickets). The FruitYardEvents.com

Gallo Center For the Arts (Modesto): Ron White 9/19; Josh Turner 9/25; Dionne Warwick 9/27; Hollywood Revisited 9/28; Los Lobos 10/9; Blue Man Group 10/18-20; Jason Mraz 10/23; Cedric The Entertainer 10/26; BJ Thomas 11/14; Little Texas 11/24; Mannheim Steamroller 11/30; Asleep At the Wheel 12/2; John Tesh 12/3. GalloArts.org
Grace-Ada Park/Mancini Bowl (Modesto): Needham & Sycamore. Aug 16-Sept 20: Family Movie NIghts, Fridays at sunset. Hosted by Modesto Parks & Rec Dept. Sep 20: Hotel Transylvania - Summer Vacation. VisitModesto.com.
John Thurman Field (Modesto): Home of the Modesto Nuts!
Municipal Golf Course (Modesto): Tuolumne Blvd, near Highway 99. Home of American Graffiti Car Show & Festival.

Tenth Street Plaza (Modesto): 10th Street, between J & K. Music In the Plaza, Friday nights at 7 thru Oct. VisitModesto.com
Stanislaus Co. Fairgrounds (Turlock): StanCoFair.com
State Theatre (Modesto): Stroll Down Penny Lane 9/28; 85th Anniversary Event 10/2; Zasu Pitts Mem'l Orch 11/9; Ladysmith Black Mombazo 2/13/20. TheState.org
Turlock Community Theatre: TurlockTheatre.org
Whitmore Park (Ceres): Whitmore Park (Third & North). For more call 538-5628. CeresChamber.com

VisitModesto.com * RiponChamber.org * Riverbank.org * VisitOakdale.com
STOCKTON & DELTA AREA
(Stockton, Lodi, Manteca, Tracy)
Banner Island Ballpark (Stockton): Home of the Stockton Ports!
Bob Hope Theatre (Stockton): We Will Rock You: Musical 10/8; Gary Allan 12/1; Johnny Mathis 12/12; Brian Setzer Orch: Christmas Rocks! 12/17; DAve Koz & Friends Christmas Tour 12/22; A Charlie Brown Christmas Live 12/28; Travis Tritt 2/15. StocktonLive.com
Grand Theatre (Tracy): Blue Oyster Cult 9/27; Robert Cray 11/8; 38 Special 11/21; Tony! Toni! Tone! 11/23; Y&T 1/10; Stroll Down Penny Lane 2/21; Morris Day & The Time 3/7; Los Lonely Boys 5/8. AtTheGrand.org
Lodi Fairgrounds: GrapeFestival.com
Stockton Arena (Stockton Heat): StocktonLive.com

San Joaquin Co. Fairgounds (Stockton): SanJoaquinFairgrounds.com
San Joaquin Delta College/Atherton Auditorium (Stockton): StocktonSymphony.org
University of Pacific-UOP (Stockton): Pacific.edu
VisitStockton.org * VisitLodi.com
MOTHER LODE & SIERRA FOOTHILLS
(Copperopolis, Sonora, Angels Camp, Murphys, Tuolumne)
Black Oak Casino (Tuolumne): Journey Revisited 9/21; Peter Frampton/Jason Bonham/Julian Frampton 10/6; Foreigner 10/12. BlackOakCasino.com
Copperopolis Town Square: CopperValley.com
Helwig Winery (Plymouth): Atlanta Rhythm Section 9/28. Helwig Winery is located in Amador Country, a few miles north of Jackson. HelwigWinery.com
Ironstone Amphitheatre (Murphys): IronstoneAmphitheatre.net
Ironstone Vineyards (Murphys): Concours d'Elegance 9/28; Quilter's Faire 10/11-10/13. IronstoneVineyards.com
Jackson Casino: Dennis DeYoung (Styx) 10/12; Blue Oyster Cult 12/8; Queensryche 12/13; Foghat 4/3/20. JacksonCasino.com
BAY AREA & CENTRAL COAST
(SF, Oakland, San Jose, Livermore, Napa Valley, Berkeley, Santa Cruz, Monterey)
Alameda Co. Fairgrounds (Pleasanton): AlamedaCountyFair.com
Bill Graham Amphitheatre (SF): Morrissey 10/23. ApeConcerts.com
Chase Center (SF) (Golden State Warriors): Mumford & Sons 9/19; Janet Jackson 9/21; Eric Church 9/28; Jonas Brothers 10/8; The Who 10/9; Phil Collins 10/17; Marc Anthony 10/19; Sara Bareilles 10/26; Santana 11/12; The Black Keys 11/20; Cher 11/21; The Chainsmokers 11/29; Andrea Boccelli 12/5; Trevor Noah 12/7; Ariana Grande 12/17-18; Oprah's 2020 Vision Tour 2/22; Celine Dion 4/11; . ChaseCenter.com
City National Civic Center (San Jose): Frankie Valli & Four Seasons 10/13; REO Speedwagon 10/19. SanJoseTheaters.org
Concord Pavilion (Concord): Breaking Benjamin 9/18; Peter Frampton 10/12. ConcordPav.com

Davies Symphony Hall (SF): ApeConcerts.com
Fillmore (SF): Emeli Sande 9/24. TheFillmore.com

Fox Theatre (Oakland): Avril Lavigne 9/17; Diana Krall 9/21; Steve Hacket (Genesis/Yes) 10/20; Mott The Hoople '74 11/3; Thievery Corp 12/11; Brian Setzer's Christmas Rocks 12/16; Little Big Town 4/17-18. ApeConcerts.com

Fox Theatre (Redwood City): Three Dog Night 10/24. FoxRWC.com
Golden State Theatre (Monterey): Lewis Black 10/24; The Wailers 10/26; Robert Cray 11/15; Mary Chapin Carpenter & Shawn Colvin 12/7. GoldenStateTheatre.com
Great American Music Hall/Slim's (SF): SlimsPresents.com

Greek Theatre (Berkeley): Mark Knofler (Dire Straits) 9/18; Van Morrison 10/4. TheGreekTheatreBerkeley.com

Levi's Stadium (SF 49ers) (Santa Clara): LevisStadium.com 49ers.com

Masonic Center (SF): Comedienne Ali Wong 12/21-23 and 12/26-12/29; John Oliver 12/31-1/2. SFMasonic.com
Monterey Co. Fairgrounds: MontereyCountyFair.com
Mountain Winery (Saratoga): Steely Dan 9/17-9/18; Diana Krall 9/22; India.Arie 9/23; Earth, Wind & Fire 9/24-9/25; Oingo-Boigo/The Tubes 9/28; Steve Martin & Martin Short 10/4; UB40 10/5; Nick Offerman 10/11. MountainWinery.com

Oracle Arena (OAK) (Oakland A's): MC Hammer & Tony! Toni! Tone'! 10/12; Chris Brown 10/15; Disney On 10/17-20; Slayer & Primus 11/26; Jonas Brothers 12/12; KISS 3/6; Celine Dion 4/9. TheOracleArena.com
Oracle Park (SF) (SF GIants): Formerly AT&T Park (Oakland Raiders will play 2019 season here.) SFGiants.com Oakland.Athletics.MLB
Palace of Fine Arts (SF): Rock 'n' Roll Dream Tour 9/19; Russian Ballet: Swan Lake 9/29; Dave Mason 10/3; Bruce Hornsby 10/8; Russian Ballet: Nutcracker 11/5; Mary Chapin Carpenter/Shawn Colvin 12/14. PalaceOfFineArts.org
Paramount Theatre (Oakland): Experience Hendrix with Buddy Guy, Joe Satriani, Johnny Lang and more 10/4; Air Supply 10/5; Joe Bonamassa 10/18-10/19; John Leuizamo 10/25; Smokey Robinson 10/26; 4 Latidos Tour 11/8; Isley Brothers: 60th Anniv; Temptations & 4 Tops 11/16; Hip Hop Nutcracker 11/19; Fantasia w/Robin Thicke & The Bonfyre 12/5; Oakland Nutcracker 12/21-22; Sesame Street: Make Me Smile 12/28-29. ParamountTheatre.com
Regency Ballroom (SF): TheRegencyBallroom.com
Ritz (San Jose): TheRitzSanJose.com
Santa Cruz Beach Boardwalk: Boardwalk Fiesta 9/21; Bites & Brews 9/28; Cheer & Dance Competition 10/12; Band Review 10/19; Chili Cook-Off 10/26; Hot Rods At the Beach 11/2; Boardwalk Holiday Ice 11/16-1/5/21. BeachBoardwalk.com
SAP Center (San Jose Sharks) (San Jose): Sharks Fan Fest 9/22; Disney On Ice 10/23-27; Luke Combs 11/6; Trans-Siberian Orch 11/26; Luke Combs 11/6. SAPCenter.com
Shoreline Amphitheater (Mountain View): Zac Brown band 9/20; Bryan Adams 9/21; Bob Seger & Silver Bullets 9/26; Georgia-Florida Line 9/27; Game of Thrones Live 10/3. MountainViewAmphitheater.com

Wente Vineyards (Livermore): Matt Nathanson 10/13. WenteVineyards.com
Warfield (SF): Brian McKnight 9/20; RuPaul's Drag Race 9/21; A Drag Queen Christmas 12/11; George Lopez 12/14 (2x). TheWarfieldTheatre.com
Yoshi's (Oakland): Steve Cole/Oli Silk 9/18; Kim Waters 9/20; Robben Ford 9/21-9/22; Paula Cole 9/29; Eliane Elias 10/5-6; Will Downing 10/9-10; The Delfonics 10/12; Deniece Williams 10/18; The Manhattans 10/19-20; Euge Groove 1023-24; Stanley Clarke 11/1-3; Branford Marsalis 11/5-7; Hirshima 11/8-9; Chris Standring 11/13; The Spinners 11/22-24; Norman Brown's Joyous Christmas 12/1-2; David Benoir's Charlie Brown Christmas 12/6;Tony! Toni! Tone'! 12/13-15; A Peter White Christmas 12/16-17; Con Funk Shun 12/27-29; Brian Culbertson 12/30-12/31. Yoshis.com
SFGov.org/Visitors * VisitOakland.org * SanJose.org/Events * VisitSantaCruz.com * VisitTriValley.com (Livermore, Pleasanton, Dublin)
SACRAMENTO AREA / NORTHERN CALIFORNIA
(Sacramento, Elk Grove, Lincoln, Auburn, Placerville)
Cal Expo (Sacramento Republic FC) (Sac): (Papa Murphy's Park) 1600 Exposition Blvd. Sacramento Reptile Show 9/28-29; Sacramento Home & Garden Show 10/11-13; Sacramento Auto Show 10/18-20; Sacramento Arts Festival 10/25-27. CalExpo.com PapaMurphysPark.com
Crest Theatre (Sacramento): India.Arie 9/24; Steve Hackett: Genesis Revisited 10/19; Lewis Black 10/25; Michael W. Smith 11/9; Jesse Cook 11/16; Asleep At The Wheel Christmas 12/4; Tommy Emmanuel 12/7; David Benoit Charlie Brown Christmas 12/8; Blind Boys of Alabama Christmas 12/18; Meat Loaf 1/24; Paul Reiser 1/25; Foreverland: Michael Jackson 2/1. CrestSacramento.com
Golden 1 Center (Sacramento Kings) (Sac): John Mayer 9/17; Chris Brown 10/12; Jonas Brothers 10/15; Luke Combs 10/26; Disney On Ice 11/7-10; Eric Church 11/22-11/23; Trans-Siberian Orch Christmas 11/29; Chainsmokers 12/1; Holiday Jam: Ludacris, Ja Rule, Ashanti and more 12/7; Celine Dion 4/7/20; Ozzy Osbourne & Megadeath 7/17. Golden1Center.com
Raley Field (River Cats Baseball) (Sac): RaleyField.com
Thunder Valley Casino (Lincoln): Wilson Phillips/Air Supply 9/20; Dance Fever w/Deney Tarrio, Tavares and more 9/21; Sammy Hagar 9/27; Bob Saget 10/11; The Lettermen 11/15; Herman's Hermit's f/Peter Noone 11/29; Tower of Power 12/27-28; Boys II Men 12/31 (2x). ThunderValleyResort.com
OldTownAuburnCa.com * VisitAuburnCa.com * ElDoradoCountyFair.com
FRESNO AREA (Fresno, Merced, Clovis, Madera)
Tower Theatre (Fresno): Sinbad 11/7; Jesse Cook 11/15; Tommy Emmanuel 12/8; Johnny Lang 12/10; The Kingston Trio 1/11; Special EFX w/Chieli Menucci, Nelson Rangell and more 3/14. TowerTheatreFresno.com
Save Mart Center (Fresno State): Chris Brown 10/17; Luke Combs 10/25. SaveMartCenter.com
RENO/TAHOE AREA (Reno, Tahoe, Sparks, Stateline)

Atlantis Casino (Reno): AltantisCasino.com
Grand Sierra (Reno): Diana Krall 9/20; Van Morrison 10/2. GrandSierraResort.com

Harvey's (Stateline): ApeConcerts.com
Nugget Casino (Reno): NuggetCasinoResort.com

Silver Legancy (Reno): SilverLegacyReno.com

________________________________________________________________________________________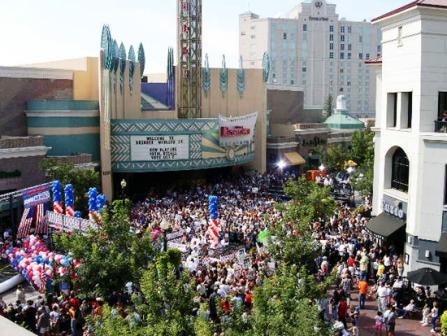 RIVER AREA EVENTS
(For the Central Valley - Sierra Foothills - Bay Area)
Find additional events and info at VisitModesto.com, VisitStockton.org, VisitLodi.com, GoCalaveras.com.
(Listed by Date)
54th ANNUAL GREEK FOOD FESTIVAL: Sat & Sun, Sept 21 & 22, Greek Orthodox Chirch, Modesto. Delicious Greek food and drink, pastries, marketplace, coffee house, tours of the church and live music and dancing. Dine there, or take out. 313 Tokay Ave, Modesto. For tickets and more info, GOAnnunciation.org
INTERNATIONAL HERITAGE FESTIVAL: Sun, Oct 5; MJC-East Campus on College Ave, Modesto. Int'l food and drink, arts, music and dancing, special activities for kids, and dozens of cultural displays. Free admission from 11-5pm.InternationalFestivalModesto.com
RIVERBANK CHEESE & WINE: Sat & Sun, Oct 12 & 13. Wine and cheese tastings are from 1-4pm; must be 21 or older for tastings. Advance tix are $20; $30 at the door. Family fun includes arts & crafts, games, live music, carnivals rides, water balls, horse dancing and much more. Free admission. RiverbankCheeseAndWine.org
HIGBEE HORROR HAUNT: Oct 11-12, Oct 18-19, Oct 25-26, Oct 31. 7p-10p, $25. 2936 Veneman Ave (at Dale Road), inside the Party Guys Store. Facebook.com/HigbeeHorrorHaunt
MODSHOP: 11/30, Downtown Modesto, 5p-9p. ModShop is a curated handmade market, in partnership with downtown businesses. This gives artisans a unique platform in which to sell their goods ranging from glass and jewelery, to clothing and more. Come shop locally during Small Business Saturday, Nov 30. Dor a map and more information, visit ModShop209.com.

- KRVR.com is managed locally by Threshold Communications, Modesto,Ca. Email us!