odesto
Listen for The River's Entertainment Report Wednesday, Thursday and Friday. It features local and Northern California concerts.
Sponsored by Zorch Magazine. ZorchMagazine.com
...AND...
Catch The River's Weekend Events Calendar Friday afternoons.
It has highlights on events in the Central Valley and Sierra foothills.
Sponsored by 209 Magazine. 209Magazine.com
________________________________________________________________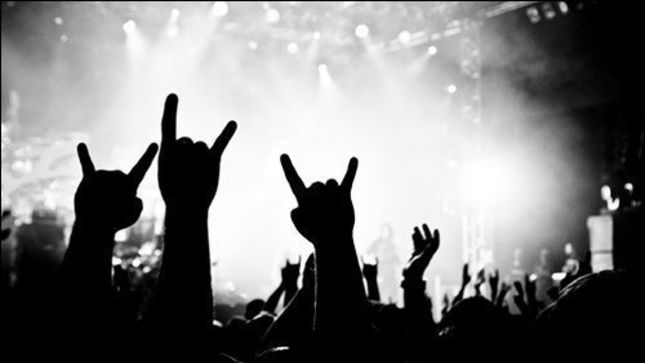 RIVER AREA CONCERTS
(EVENTS are listed below)
(Listed Alphabetically By Venue)
MODESTO AREA

(Modesto, Ceres, Turlock, Patterson, Ripon, Riverbank, Oakdale)
Fruit Yard Amphitheatre (Modesto): FruitYardEvents.com
Gallo Center For the Arts (Modesto): Paula Abdul 11/6; 98 Degrees at Christmas 11/15; Brian Setzer Orchestra 12/20; Dave Koz & Friends Christmas 12/21; Pricilla Presley 1/11; Itzhak Perlman 1/12; Pablo Cruise 1/18; Tracy Byrd 2/6; CeCe Winans 2/8; Don Felder (Eagles) 3/16. GalloArts.org
Grace-Ada Park/Mancini Bowl (Modesto): Needham & Sycamore (See Events section for more).
John Thurman Field (Modesto): Home of the Modesto Nuts!
Municipal Golf Course (Modesto): Tuolumne Blvd, near Highway 99. Home of American Graffiti Car Show & Festival.
Music In the Plaza (Modesto): 10th Street Plaza, next to Fuzio's. This summer concert series returns in 2019. VisitModesto.com
State Theatre (Modesto): TheState.org
Turlock Community Theatre: TurlockTheatre.org
Whitmore Park (Ceres): Whitmore Park (Third & North). CeresChamber.com

VisitModesto.com * RiponChamber.org * Riverbank.org * VisitOakdale.com
STOCKTON & DELTA AREA
(Stockton, Lodi, Manteca, Tracy)
Banner Island Ballpark (Stockton): Home of the Stockton Ports!
Bob Hope Theatre (Stockton): Joe Bonamassa 11/25. StocktonLive.com
Grand Theatre (Tracy): Big Bad Voodoo Daddy 12/2; Y&T 1/25. AtTheGrand.org
Lodi Fairgrounds: GrapeFestival.com
Stockton Arena (Stockton Heat): StocktonLive.com

San Joaquin County Fairgounds: SanJoaquinFairgrounds.com
University of Pacific-UOP (Stockton): Pacific.edu

Windmill Cove Bar & Grill (Stockton): WindmillCoveBar.com
VisitStockton.org * VisitLodi.com
MOTHER LODE & SIERRA FOOTHILLS
(Copperopolis, Sonora, Angels Camp, Murphys, Tuolumne)
Black Oak Casino (Tuolumne): BlackOakCasino.com
Copperopolis Town Square: Annual Tree Lighting 11/11; Holiday Celebration 1123. CopperopolisTownSquare.com
Helwig Winery (Plymouth): Helwig Winery is located in Amador Country, a few miles north of Jackson. HelwigWinery.com
Ironstone Amphitheatre (Murphys): IronstoneAmphitheatre.net
Ironstone Vineyards (Murphys): IronstoneVineyards.com
Jackson Casino: Bee Gees Gold 12/7; Queensryche 12/20; Amador Wedding Faire 1/27. JacksonCasino.com
BAY AREA & CENTRAL COAST
(SF, Oakland, San Jose, Livermore, Napa Valley, Berkeley, Santa Cruz, Monterey)
AT&T Park (SF Giants) (SF): SFGiants.com
Bill Graham Amphitheatre ( SF): Nine Inch Nails w/The Jesus & Mary Chain 12/3-12/4. ApeConcerts.com
City National Civic Center (San Jose): 98 Degrees at Christmas 11/14; Il Divo 12/14; Dave Koz & Friends Christmas 12/19. SanJoseTheaters.org
Concord Pavilion (Concord): ConcordPav.com

Davies Symphony Hall (SF): Vanessa Williams 12/7-12/8. ApeConcerts.com
Fillmore (SF): Goo Goo Dolls 11/6; Dweezil Zappa 12/6. TheFillmore.com

Fox Theatre (Oakland): Van Morrison 11/14 -15; Joan Baez 11/17-18; James Bay 3/27/19. ApeConcerts.com

Fox Theatre (Redwood City): FoxRWC.com
Great American Music Hall/Slim's (SF): SlimsPresents.com

Greek Theatre (Berkeley): TheGreekTheatreBerkeley.com

Levi's Stadium (SF 49ers) (Santa Clara): LevisStadium.com 49ers.com

Masonic Center (SF): Joan Baez 11/15; AC2 w/Anderson Cooper and Andy Cohen 11/30; Elvis Costello 12/1; Echo & The Bunnymen 12/3; Theivery Corp 12/30-12/31; Kasey Musgraves 2/16/19. SFMasonic.com
Mountain Winery (Saratoga): MountainWinery.com

Oakland Coliseum/Oracle Arena (Oakland A's/ Oakland Raiders/Golden State Warriors): Twenty-One Pilots 11/11; Kevin Hart 11/17; Fleetwood Mac 11/25; Trans-Siberian Orch 11/28; Justin Timberlake 12/5; Elton John 1/18; Panic! At the Disco 2/19; Carrie Underwood 5/16; Shawn Mendes 7/13/19. Coliseum.com Oakland.Athletics.MLB.com

Palace of Fine Arts (SF): PalaceOfFineArts.org
Paramount Theatre (Oakland): Maxwell 11/8-11/9; Straight No Chaser 12/29. ParamountTheatre.com

Regency Ballroom (SF): TheRegencyBallroom.com
Ritz (San Jose): TheRitzSanJose.com
San Jose State Event Center: SJSU.edu

Santa Cruz Beach Boardwalk: BeachBoardwalk.com
SAP Center (San Jose Sharks) (San Jose): Nicki Minaj 11/16; Fleetwood Mac 11/21; Elton John 1/19/19; P!nk 4/17/19. SAPCenter.com

Shoreline Amphitheater (Mountain View): MountainViewAmphitheater.com
Wente Vineyards (Livermore): WenteVineyards.com
Warfield (SF): Blues Traveler 11/15; Good Charlotte 11/20; TheWarfieldTheatre.com

Yoshi's (Oakland): Paula Cole 11/8; Will Downing 11/14-11/15; Arturo Sandoval 11/16-11/18; The Spinners 11/23-11/25; Norman Brown's Joyous Christmas 12/1-12/3; Bob James 12/6; David Benoit 12/7-12/8; Brian Culbertson 12/30-12/31. Yoshis.com
SFGov.org/Visitors * VisitOakland.org * SanJose.org/Events * VisitSantaCruz.com * VisitTriValley.com (Livermore, Pleasanton, Dublin)
SACRAMENTO AREA / NORTHERN CALIFORNIA
(Sacramento, Elk Grove, Lincoln, Auburn, Placerville)
Cal Expo (Sacramento Republic FC) (Sac): (Papa Murphy's Park) 1600 Exposition Blvd. CalExpo.com PapaMurphysPark.com
Crest Theatre (Sacramento): Manhattan Transfer 12/18. CrestSacramento.com
Golden 1 Center (Sacramento Kings) (Sac): Kevin Hart 11/16; Nicki Minaj & Future 11/17; Justin Timberlake 11/18; Fleetwood Mac 11/23; Trans-Siberian Orchestra: Ghost of Christmas Eve 11/30; Metalica 12/7; WWE: Raw 12/17; Harlem Globetrotters 1/11-1/13; Elton John 1/16; Monster Truck Jam 1/18-1/20; KISS Farewell Tour 2/9; Panic! At the Disco 2/20/19; Bob Seger & Silver Bullets 2/28; Jimmy Buffett 3/16; Weezer & Pixies 4/9; P!nk 4/10/19; Ariana Grande 5/3; Carrie Underwood 5/14; New Kids On the Block 5/30; Jeff Lynne & ELO 6/22; Shawn Mendes 7/11; Ozzy Osbourne 7/18. Golden1Center.com
Raley Field (Sac): Home of the Sacramento River Cats! RaleyField.com
Sacramento Community Center Theatre: SacramentoCommunityCenterTheater.com
Thunder Valley Casino (Lincoln): ThunderValleyResort.com
OldTownAuburnCa.com * VisitAuburnCa.com * ElDoradoCountyFair.com
FRESNO AREA (Fresno, Merced, Clovis, Madera)
Tower Theatre (Fresno): Travis Tritt 11/6; Ed Asner 11/9. TowerTheatreFresno.com
Save Mart Center (Fresno): Fleetwood Mac 12/6; Metalica 12/9; Elton John 1/15/19; P!nk 4/15/19; Jeff Dunham 4/28/19. SaveMartCenter.com
RENO/TAHOE AREA (Reno, Tahoe, Sparks, Stateline)

Atlantis Casino (Reno): AltantisCasino.com
Grand Sierra (Reno): Brian Wilson 12/23. GrandSierraResort.com

Harvey's (Stateline): ApeConcerts.com
Nugget Casino (Reno): NuggetCasinoResort.com

Silver Legancy (Reno): Celtic Thunder 11/9; 98 Degrees at Christmas 11/10. SilverLegacyReno.com

________________________________________________________________________________________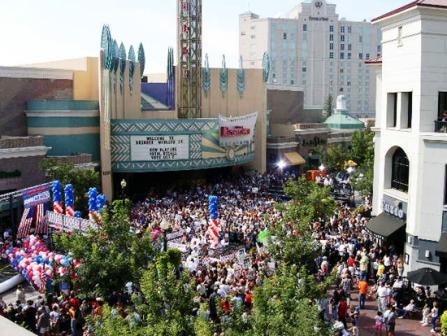 RIVER AREA EVENTS
(For the Central Valley - Sierra Foothills - Bay Area)
(Listed By Date)

Marine Corp Birthday Ball (Modesto): 11/10, 6pm, at Veterans Event Center, 3500 Coffee Road, at Sylvan. Cocktail hour begins at 6pm, ceremony and dinner at 7pm. Dress up in business casual or Marine uniform and attend the Marine Corp Birthday Ball. $35 include a full dinner.
Pirate Pub Crawl (Modesto): 11/10, 6p-11p. Grab some friends and be part of the Pirate Pub Crawl starting at Ralston's Goat, at 10th & J. Dress up as a pirate or a wench and then drop anchor downtown for an evening of entertainment. A scavenger runt is included. Must be 21 to participate. Drinks are on you, but it's free to crawl. Facebook.com/ModPubCrawl
Veterans Day Parade (Modesto): 11/11 at 9am, at the corner of 10th & O Streets, downtown Modesto. Free admission. After the parade, join the community at Grace-Ada Park for a ceremony, refreshments, entertainment and vendors.
Thanksgiving Turkey Drive (Modesto): Make a local family's holiday! Donations of turkeys and other Thanksgiving dinner items will be donated Thursday & Friday, November 15th & 16th at Rea & Associates, 1937 Coffee Road, Modesto (between 8a-5p). Food will be given to the Modesto Gospel Mission and served during Thanksgiving weekend. They need 500 turkeys, so donate if you can. Monetary donations are welcome too. (209) 521-2727
Thanksgiving Dinner Giveaway (Modesto): 11/20, starting at 8am at Inner-Faith Ministries, 120 Kerr Avenue. Complete turkey dinners will be given to needy families with children in the area on a first come, first served basis. Donations of food and money are also welcome. 209-572-3117.

ModShop 2018 (Modesto): Sat, 11/24; 5p-9p; Downtown Modesto. Held over Thanksgiving weekend (Small Business Saturday), ModShop is a gathering of local artisans and crafters who are here to sell their goods. Other highlights are live music, socializing, delicious eats and more. Free admission. Support your local businesses! ModShop209.com.
Celebration of Light Parade (Modesto): 12/1, 5:30pm; downtown Modesto. Various floats of holiday-themed inspiration will travel through the heart of downtown with lots of lights. Marching bands, horses, firetrucks, motorcycles and clowns. Preceeds the annual Rockin' Holiday Tree Lighting ceremony. ModestoSpiritOfGiving.org.
Rockin' Holidays Tree Lighting (Modesto): 12/1, 7:30pm; 10th Street Plaza, downtown. Snow, lots of people, live music and holiday cheer abound! Free admission for the family. Downtown area restaurants will be open. 209-526-55-88.
Santa-Con (Modesto): 12/8; 5pm, downtown Modesto. It's time to dress like Santa. Ho-Ho-Ho like Santa, and even drink like Santa. Don't miss the annual Santa Con where wearing anything Santa - or Mrs Claus - gets you in free to downtown area bars and pubs. Drinks are on you! Please drink responsibly. VisitModesto.com.
- KRVR.com is managed locally by Threshold Communications, Modesto,Ca. Email us!