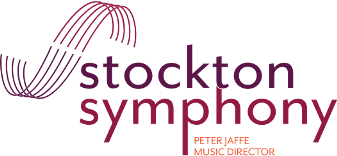 Listen for The River's Entertainment Report Wednesday, Thursday and Friday. It features local and Northern California concerts.
Sponsored by Zorch Magazine.
...AND...
Catch The River's Weekend Events Calendar Friday afternoons.
It has highlights on events in the Central Valley and Sierra foothills.
________________________________________________________________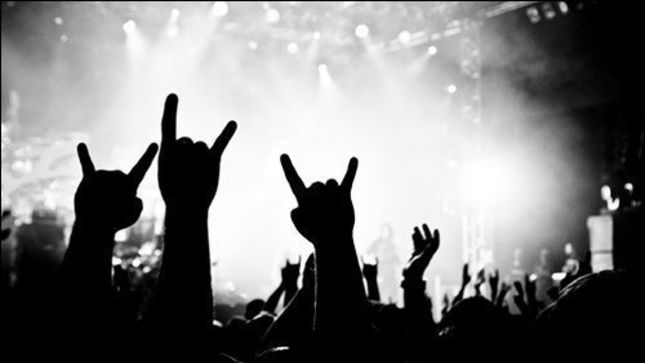 RIVER AREA CONCERTS
(EVENTS are listed below)
(Listed Alphabetically By Venue)
MODESTO AREA

(Modesto, Ceres, Turlock, Patterson, Ripon, Riverbank, Oakdale)
Fruit Yard Amphitheatre (Modesto): The FruitYardEvents.com

Gallo Center For the Arts (Modesto): John Tesh 12/3; Hoiliday Pops 12/6-12/7; CWB presents The Nutcracker 12/11, 12/13-12/15, 12/20-12/22; Beautiful: A Carole King Musical 1/17-1/18; David Foster: Hitman Tour 1/22. GalloArts.org
Grace-Ada Park/Mancini Bowl (Modesto): Needham & Sycamore.

John Thurman Field (Modesto): Home of the Modesto Nuts!
Municipal Golf Course (Modesto): Tuolumne Blvd, near Highway 99. Home of American Graffiti Car Show & Music Festival.

Tenth Street Plaza (Modesto): 10th Street, between J & K. VisitModesto.com
Stanislaus Co. Fairgrounds (Turlock): StanCoFair.com
State Theatre (Modesto): Ladysmith Black Mombazo 2/13/20. TheState.org
Turlock Community Theatre: US Air Force Band of the Golden West : Holiday 12/9; Price Is Right Live 1/21; Lewis Black 3/27; The Temptations 4/19. TurlockTheatre.org
Whitmore Park (Ceres): Whitmore Park (Third & North). For more call 538-5628. CeresChamber.com

VisitModesto.com * RiponChamber.org * Riverbank.org * VisitOakdale.com
STOCKTON & DELTA AREA
(Stockton, Lodi, Manteca, Tracy)
Banner Island Ballpark (Stockton): Home of the Stockton Ports!
Bob Hope Theatre (Stockton): Johnny Mathis 12/12; Brian Setzer Orch: Christmas Rocks! 12/17; Dave Koz & Friends Christmas Tour 12/22; A Charlie Brown Christmas Live 12/28; Travis Tritt 2/15. StocktonLive.com
Grand Theatre (Tracy): The Nutcracker 12/21; Y&T 1/10; Stroll Down Penny Lane 2/21; Morris Day & The Time 3/7; Los Lonely Boys 5/8. AtTheGrand.org
Lodi Fairgrounds: GrapeFestival.com
Stockton Arena (Stockton Heat/Stockton Kings): Harlem Globetrotters 1/9; Disney On Ice 2/6-2/9; Dancing With the Star 2020 3/22; Jeff Dunham 5/2. StocktonLive.com

San Joaquin Co. Fairgounds (Stockton): SanJoaquinFairgrounds.com
San Joaquin Delta College/Atherton Auditorium (Stockton): Stockton Symphony Pops Series: Holiday Pops 12/15; Symphony of Illusion 2/23; Bette, Babs & Beyond 5/3. StocktonSymphony.org
University of Pacific-UOP (Stockton): Pacific.edu
VisitStockton.org * VisitLodi.com
MOTHER LODE & SIERRA FOOTHILLS
(Copperopolis, Sonora, Angels Camp, Murphys, Tuolumne)
Black Oak Casino (Tuolumne): BlackOakCasino.com
Copperopolis Town Square: Tree Lighting & Stuff A Bus Toy Drive 12/7. CopperValley.com
Helwig Winery (Plymouth): Located in Amador Country, north of Jackson. HelwigWinery.com
Ironstone Amphitheatre (Murphys): IronstoneAmphitheatre.net
Ironstone Vineyards (Murphys): Breakfast with Santa 12/14. IronstoneVineyards.com
Jackson Casino: Blue Oyster Cult 12/8; Queensryche 12/13; All Star Tribute to Beatles' White Album f/Christopher Cross, Todd Rundgren, Mickey Dolenz, Jason Scheff (Chicago) and Joey Molland (Badfinger) 12/15; Foghat 4/3/20. JacksonCasino.com
BAY AREA & CENTRAL COAST
(SF, Oakland, San Jose, Livermore, Napa Valley, Berkeley, Santa Cruz, Monterey)
Alameda Co. Fairgrounds (Pleasanton): AlamedaCountyFair.com
Bill Graham Amphitheatre (SF): ApeConcerts.com
Chase Center (SF) (Golden State Warriors): Andrea Boccelli 12/5; Trevor Noah 12/7; Ariana Grande 12/17-18; Oprah's 2020 Vision Tour 2/22; Celine Dion 4/11. ChaseCenter.com
City National Civic Center (San Jose): SanJoseTheaters.org
Concord Pavilion (Concord): ConcordPav.com

Davies Symphony Hall (SF): ApeConcerts.com
Fillmore (SF): TheFillmore.com

Fox Theatre (Oakland): Thievery Corp 12/11; Brian Setzer's Christmas Rocks 12/16; Grace Potter 3/21; Little Big Town 4/17-18; Adam Ant 5/14. ApeConcerts.com

Fox Theatre (Redwood City): FoxRWC.com
Golden State Theatre (Monterey): Mary Chapin Carpenter & Shawn Colvin 12/7. GoldenStateTheatre.com
Great American Music Hall/Slim's (SF): SlimsPresents.com

Greek Theatre (Berkeley): TheGreekTheatreBerkeley.com

Levi's Stadium (SF 49ers) (Santa Clara): LevisStadium.com 49ers.com

Masonic Center (SF): Comedienne Ali Wong 12/21-23 and 12/26-12/29; John Oliver 12/31-1/2. SFMasonic.com
Monterey Co. Fairgrounds: MontereyCountyFair.com
Mountain Winery (Saratoga): MountainWinery.com

Oracle Arena (OAK) (Oakland A's): Jonas Brothers 12/12; Harlem Globetrotters 1/18; KISS 3/6; Celine Dion 4/9. The OaklandArena.com

Oracle Park (SF) (SF GIants): Formerly AT&T Park (Oakland Raiders will play 2019 season here.) SFGiants.com Oakland.Athletics.MLB
Palace of Fine Arts (SF): Mary Chapin Carpenter/Shawn Colvin 12/14. PalaceOfFineArts.org
Paramount Theatre (Oakland): Fantasia w/Robin Thicke & The Bonfyre 12/5; Oakland Nutcracker 12/21-22; Sesame Street: Make Me Smile 12/28-29; Buddy Guy & Jimmy Vaughan 3/6; Keith Sweat 3/21; Dancing With the Stars Live 4/3. ParamountTheatre.com
Regency Ballroom (SF): TheRegencyBallroom.com
Ritz (San Jose): TheRitzSanJose.com
Santa Cruz Beach Boardwalk: Boardwalk Holiday Ice 11/16-1/5/21; Holiday Train Rides 11/29-1/5; Boardwalk Holiday Bash 12/6; Clam Chowder Cook-off 2/22-2/23; Boardwalk Fun Run 4/5; . BeachBoardwalk.com
SAP Center (San Jose Sharks) (San Jose): Harlem Globetrotters 1/17-1/20; Disnet On Ice 2/17-2/23; Miranda Lambert 2/28; Marc Anthony 3/20; Niall Horam (One Direction) 5/20. SAPCenter.com
Shoreline Amphitheater (Mountain View): Ozzy Orbourne 7/25. MountainViewAmphitheater.com

Wente Vineyards (Livermore): WenteVineyards.com
Warfield (SF): Jaden & Willow (Smith) 12/10; A Drag Queen Christmas 12/11; George Lopez 12/14. TheWarfieldTheatre.com
Yoshi's (Oakland): David Benoit's Charlie Brown Christmas 12/6;Tony! Toni! Tone'! 12/13-15; A Peter White Christmas 12/16-17; Con Funk Shun 12/27-29; Brian Culbertson 12/30-12/31; KT Tunstall 1/4; Jonathan Butler 1/10-1/12; After 7 1/26; Gerald Labright 1/31-2/1; Van Morrison 2/10-2/12. Yoshis.com
SFGov.org/Visitors * VisitOakland.org * SanJose.org/Events * VisitSantaCruz.com * VisitTriValley.com (Livermore, Pleasanton, Dublin)
SACRAMENTO AREA / NORTHERN CALIFORNIA
(Sacramento, Elk Grove, Lincoln, Auburn, Placerville)
Cal Expo (Sacramento Republic FC) (Sac): (Papa Murphy's Park) 1600 Exposition Blvd. CHiPs For Kids Toy Drop 12/6; Great Train Show 1/4-1/5; Int'l Sportsmen's Expo 1/16-1/19; NorCal Home & Landscape Expo 1/24-1/26; Sacramento Autorama 2/14-2/16. CalExpo.com PapaMurphysPark.com
Crest Theatre (Sacramento): Asleep At The Wheel Christmas 12/4; Tommy Emmanuel 12/7; David Benoit Charlie Brown Christmas 12/8; Johnny lang 12/11; Blind Boys of Alabama Christmas 12/18; Meat Loaf 1/24; Paul Reiser 1/25; Foreverland: Michael Jackson 2/1. CrestSacramento.com
Golden 1 Center (Sacramento Kings) (Sac): Holiday Jam: Ludacris, Ja Rule, Ashanti and more 12/7; Harlem Globetrotters 1/12; Monster Jam Trucks 1/17-1/19; TonyMac 2/9; Miranda Lambert 2/29; Celine Dion 4/7; Cher 5/6; Gabriel Iglesias 5/9; Ozzy Osbourne & Megadeath 7/17. Golden1Center.com
Raley Field (River Cats Baseball) (Sac): RaleyField.com
Thunder Valley Casino (Lincoln): Tower of Power 12/27-28; Boys II Men 12/31; Michael Carbonaro 1/17; Legends of Motown 1/18-1/19; The Guess Who 2/21; Thunder From Down Under 3/13-3/14; Y&T 4/11. ThunderValleyResort.com
OldTownAuburnCa.com * VisitAuburnCa.com * ElDoradoCountyFair.com
FRESNO AREA (Fresno, Merced, Clovis, Madera)
Tower Theatre (Fresno): Tommy Emmanuel 12/8; Johnny Lang 12/10; The Kingston Trio 1/11; Special EFX w/Chieli Menucci, Nelson Rangell and more 3/14. TowerTheatreFresno.com
Save Mart Center (Fresno State): Harlem Globetrotters 1/10; TobyMac 2/14; Blake Shelton 2/21; Miranda Lambert 2/27; Korn & Breaking Benjamin 3/1; Monster Jam Trucks 3/6-3/8; Gabriel Iglesias 5/8. SaveMartCenter.com
RENO/TAHOE AREA (Reno, Tahoe, Sparks, Stateline)

Atlantis Casino (Reno): AltantisCasino.com
Grand Sierra (Reno): GrandSierraResort.com

Harvey's (Stateline): ApeConcerts.com
Nugget Casino (Reno): NuggetCasinoResort.com

Silver Legancy (Reno): SilverLegacyReno.com

________________________________________________________________________________________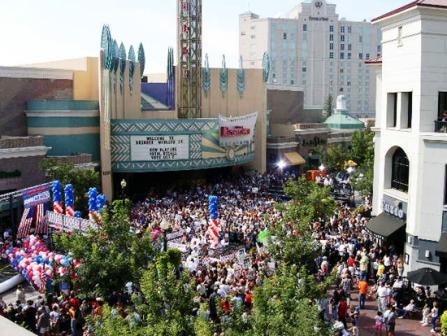 RIVER AREA EVENTS
(For the Central Valley - Sierra Foothills - Bay Area)
Find additional events and info at VisitModesto.com, VisitStockton.org, VisitLodi.com, GoCalaveras.com.
(Listed by Date)
DONATION DRIVES: Give the gift of warmth by donating to various donation drives during the holidays. Places accepting toys, socks and new, or slightly-used coats include Lincoln Center in Stockton, American Red Cross, Salvation Army, Goodwill, and various businesses.
MODESTO ON ICE: 11/23-1/20, Modesto Center Plaza parking lot. Weekends 10a-11:30p; weekdays 4p-10p. Open holidays. $15 adults, $12 kids 12 and under (includes skate rental). 90-minute sessions. Must sign a wavier before you skate. ModestoOnIce.com.
LODI PARADE OF LIGHTS: Thur, 12/5; 5p-8:30p; downtown Lodi. Best and biggest holiday parade in San Joaquin County with over 80 floats, marching bands, dance groups and themed vehicles. Free. VisitLodi.com.
MANTECA CHRISTMAS LIGHT PARADE: 12/6-12/8, Woodward Park, Manteca. Fri 5p-9p, 10a-6p Sat, 10a-3p Sun. Free admission. Family fun in the "snow", pictures with Santa, music, food and drink.
DICKENS FAIRE: 12/7, 8a-5p; McHenry mansion & McClatchy Park, 15th & I Streets. Free admission. Enjoy people dressed in Victorian-era clothings, carolers, holiday activities, a street fair, arts & crafts and more. McHenryMansion.org.
CELEBRATION OF LIGHTS PARADE: 12/7, 5:30p; Downtown Modesto. Free to attend. Floats, motorcycles, military and police vejhilces, horses, clowns and more. VisitModesto.com.
BIG BAND CHRISTMAS: 12/8; 2pm, MJC-East Auditorium, Modesto. Featuring Ernie Bucio's Little Big Band, benefiting the MJC Foundation. TIX: $10. 575-6776.

- KRVR.com is managed locally by Threshold Communications, Modesto,Ca. Email us!