Listen for The River's Entertainment Report Wednesday, Thursday and Friday. It features local and Northern California concerts.
Sponsored by Zorch Magazine. ZorchMagazine.com
...AND...
Catch The River's Weekend Events Calendar Friday afternoons.
It has highlights on events in the Central Valley and Sierra foothills.
Sponsored by 209 Magazine. 209Magazine.com
________________________________________________________________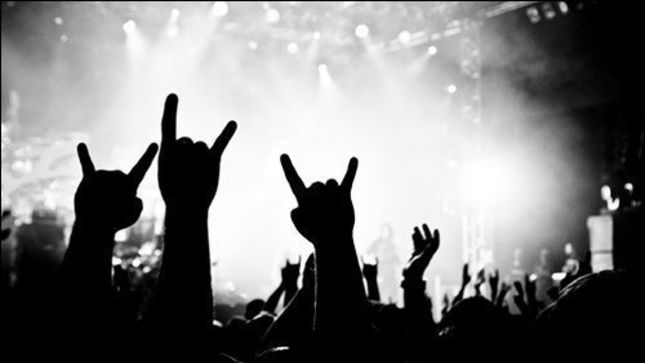 RIVER AREA CONCERTS
(EVENTS are listed below)
(Listed Alphabetically By Venue)
THE RIVER AREA
(Modesto, Ceres, Turlock, Patterson, Ripon, Riverbank, Oakdale)
Gallo Center For the Arts (Modesto): Renee Fleming 1/28; Lyle Lovett & Robert Earl Keen 2/11; One Night of Queen 2/15; Jess Cook 2/21; ABBA Mania 2/23; Beach Boys 2/28; George Benson 3/2; Herman's Hermits 3/4; Theresa Caputo: Long Island Medium 3/12; Art Garfunkel 4/17; Ronnie Milsap 4/30. GalloArts.org
Grace-Ada Park (Modesto): MoBand.org
State Theatre (Modesto): TheState.org
Turlock Community Theatre: Colin Mochrie & Brad Sherwood 3/10/18; Price Is Right Live 4/25; Weird Al Yankovic 5/18. TurlockTheatre.org

VisitModesto.com * RiponChamber.org * Riverbank.org * VisitOakdale.com
STOCKTON & DELTA AREA
(Stockton, Lodi, Manteca, Tracy)
Bob Hope Theatre (Stockton): Roger Daltry & members of The Who 3/12; Actor/Comedian Tim Allen 3/16. StocktonLive.com
Grand Theatre (Tracy): AtTheGrand.org
Lodi Fairgrounds: GrapeFestival.com
Stockton Arena: Dancing With the Stars Live! 3/8. StocktonLive.com

San Joaquin County Fairgounds: San Joaquin Fair 6/14-6/17. SanJoaquinFairgrounds.com
University of Pacific-UOP (Stockton): Pacific.edu

VisitStockton.org * VisitLodi.com
MOTHER LODE & SIERRA FOOTHILLS
(Copperopolis, Sonora, Angels Camp, Murphys, Tuolumne)
Black Oak Casino (Tuolumne): BlackOakCasino.com
Copperopolis Town Square: CopperopolisTownSquare.com
Ironstone Vineyards (Murphys): IronstoneAmphitheatre.net
Jackson Casino: Johnny Lang 3/16; Aaron Lewis 4/6 & 4/7; Foghat 4/21; Ambrosia 5/20; The Fixx 6/7; En Vogue 10/5. JacksonCasino.com
BAY AREA & CENTRAL COAST
(SF, Oakland, San Jose, Livermore, Napa Valley, Berkeley, Santa Cruz, Monterey)
AT&T Park/SF Giants (SF): Eagles & Zac Brown Band 9/20. SFGiants.com
Bill Graham Auditorium (SF): Queens of the Stone Age 2/1. BillGrahamCivicAuditorium.com
Davies Symphony Hall (SF): ApeConcerts.com
Fillmore (SF): TheFillmore.com

Fox Theatre (Oakland): Robert Plant 2/28; Herbie Hancock 3/4; Roger Daltry 3/15; Bonnie Raitt 3/20; Weird Al Yankovic 5/19 (Sold Out). ApeConcerts.com

Fox Theatre (Redwood City): Art Garfunkel 4/19. FoxRWC.com
Great American Music Hall/Slim's (SF): John Oates 2/11. SlimsPresents.com

Greek Theatre (Berkeley): Jethro Tull 6/2. TheGreekTheatreBerkeley.com

Levi's Stadium/SF 49ers (Santa Clara): Bacon & Beer Classic 2/24; Monster Jam Trucks 4/28; Taylor Swift 5/11 & 5/12. LevisStadium.com 49ers.com

Mountain Winery (Saratoga): Tom Jones (rescheduled) 5/18/18. MountainWinery.com

Oakland Coliseum/Oracle Arena/Oakland Raiders & Oakland A's: Lorde 3/13/18; Pink 5/18 & 5/19; Maroon 5 6/1; ELO w/Jeff Lynne 8/2; Sam Smith 9/4. Coliseum.com Oakland.Athletics.MLB.com

Paramount Theatre (Oakland): Tim Allen 3/10; Buddy Guy 3/17. ParamountTheatre.com

Regency Ballroom (SF): OMD 3/27; TheRegencyBallroom.com

San Jose State Event Center: SJSU.edu

Santa Cruz Beach Boardwalk: Santa Cruz Clam Chowder Cook-off 2/24-2/25; Free Movies On the Beach (Wednesdays) 6/20-8/15; Bands On the Beach (Fridays) 6/15-8/31. BeachBoardwalk.com
SAP Center/San Jose Sharks (San Jose): Demi Lovato 2/28; Jeff Dunham 3/7; Justin Timberlake 4/24; U2 5/7 & 5/8; Andrea Bocelli 6/16; Harry Styles 6/11; Sam Smith 9/5; Shkira 9/6; Foo Fighters 9/12. SAPCenter.com

Shoreline Amphitheater (Mountain View): Kesha & Macklemore 6/14; Niall Horan 8/4; Weezer & Pixies 8/7; Charlie Puth & Hailee Steinfeld 8/17. MountainViewAmphitheater.com
Wente Vineyards (Livermore): WenteVineyards.com
Warfield (SF): Bananarama 2/21; Ja Rule w/Ashanti 2/8; George Lopez 3/17; Judas Priest 4/19. TheWarfieldTheatre.com

Yoshi's (Oakland): Poncho Sanchez 1/26 & 1/27; Saxophonist Jessy J 1/28; Richard Ellioit 2/2 & 2/3; Con Funk Shun 2/10-2/12; Strunz & Farah 2/14; David Benoit & Marc Antoine 2/17; Special EFX w/Chieli Menucci & Gerald Veasley 2/18; Rual Midon 2/21; Lisa Fischer 2/22-2/23; Loose Ends 2/24-2/25; Keiko Matsui 3/5-3/6; Oleta Adams 3/11; Angie Stone 3/16-3/18; Rachelle Ferrell 3/30-4/1. Yoshis.com
SFGov.org/Visitors * VisitOakland.org * SanJose.org/Events * VisitSantaCruz.com * VisitTriValley.com (Livermore, Pleasanton, Dublin)
SACRAMENTO AREA / NORTHERN CALIFORNIA
(Sacramento, Elk Grove, Lincoln, Auburn, Placerville)
Crest Theatre (Sac): Lyle Lovett & Robert Earl Keen 2/5; Jesse Cook 2/16; Elvin Bishop & Tommy Castro 3/10; Chris Botti 3/15; Buddy Guy 3/22; Morris Day & The Time 3/31; Arlo Guthrie 4/15; Weird Al & Emo Phillips 5/15. CrestSacramento.com
Golden 1 Center (Sac): Katy Perry 1/31; Miranda Lambert 2/8; Jeff Dunham 2/28; Lorde 3/12; Maroon 5 6/2; James Taylor's All-Star Band w/Bonnie Raitt 6/6; Harry Styles 7/9; Tim McGraw & Faith Hill 7/22; Sam Smith 8/24. Golden1Center.com

Sacramento Community Center Theatre: SacramentoCommunityCenterTheater.com
Sacramento Convention Center: SacramentoConventionCenter.com
Thunder Valley Casino (Lincoln): Little River Band 1/26; Loverboy 2/16; Adam Carolla 3/2; Night Ranger 3/16; Wilson Phillips 3/30; Y&T 4/14. ThunderValleyResort.com
OldTownAuburnCa.com * VisitAuburnCa.com * ElDoradoCountyFair.com
FRESNO AREA (Fresno, Merced, Clovis, Madera)
Tower Theatre (Fresno): TowerTheatreFresno.com
Save Mart Center (Fresno): SaveMartCenter.com
________________________________________________________________________________________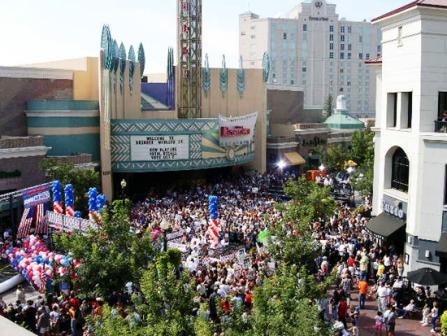 RIVER AREA EVENTS
(For the Central Valley and Sierra Foothills)
(Listed By Date)

Bacon & Beer Classic (Santa Clara): 2/24/18; Levi's Stadium in Santa Clara. Over 30 bacon-infused dishes, 100+ craft beers, games, contests and more on the field! Tickets range from $59 to $119. LevisStadium.com/events
29th Earth Day In the Park (Modesto): April 21; Graceada Park.
10th Love Modesto: April 21. Volunteers needed! LoveModesto.com
Amgen Tour of California 2018: May 13-19; Long Beach to Sacramento. Stage 5 begins in Stockton, Thu, May 17, and will find bicyclists traveling to Elk Grove. Find complete details on the annual bike race at AmgenTourofCalifornia.com.
American Graffiti Car Show & Festival (Modesto): June 8, 9, 10. Hosted by North Modesto Kiwanis. Classic Car parade is Fri, June 8. Car Show & Music Festival is June 9 & 10. More details coming in March 2018. AmericanGraffitiFestival.com
San Joaquin County Fair (Stockton): June 14-17; SJ Fairgrounds. Tickets are $10 for adults, $5 for kids 6-12; $30 wristbands. 2p-11p Thu & Fri; 10a-11p Sat & Sun. SanJoaquinFairgrounds.com/fair
Stanislaus County Fair (Turlock): July 13-22; Stanislaus County Fairgrounds. More details to come. StanCoFair.com
- KRVR.com is managed locally by Threshold Communications, Modesto,Ca. Email us!