Listen for The River's Entertainment Report Wednesday, Thursday and Friday. It features local and Northern California concerts.
Sponsored by Zorch Magazine. ZorchMagazine.com
...AND...
Catch The River's Weekend Events Calendar Friday afternoons.
It has highlights on events in the Central Valley and Sierra foothills.
Sponsored by 209 Magazine. 209Magazine.com
________________________________________________________________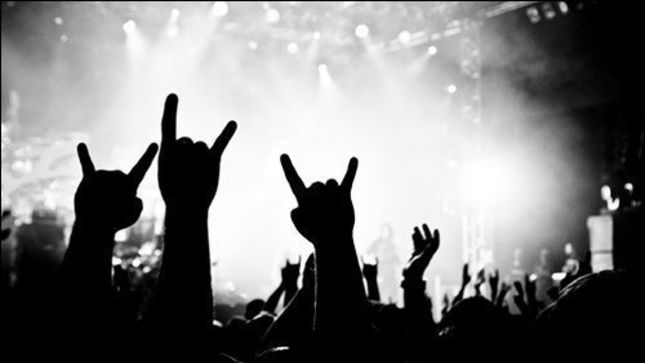 RIVER AREA CONCERTS
(EVENTS are listed below)
(Listed Alphabetically By Venue)
THE RIVER AREA
(Modesto, Ceres, Turlock, Patterson, Ripon, Riverbank, Oakdale)
Gallo Center For the Arts (Modesto): Comedian/Actor Rob Schneider 10/21; Lorrie Morgan 10/28; Sinbad 11/3; Petula Clark 11/12; A Charlie Brown Chrsitmas 11/24; Texas Tenors 11/25; A Christmas Carol 11/24-11/26; Holiday Pops 12/1-12/2; Nutcracker 12/8-12/10 & 12/14-12/17; 'Twas the Night Before Christmas 12/8, 12/9, 12/10; Dave Koz Christmas w/Rick Braun, David Benoit & Peter White 12/18; Brian Setzer Christmas 12/20; The Temptations 1/20/18. GalloArts.org
Grace-Ada Park (Modesto): MoBand.org
State Theatre (Modesto): Night of the Living Dead 10/21; Halloween 10/26. TheState.org
Turlock Community Theatre: Howie Mandel 10/22; Stephen Stills & Judy Collins 10/29; Pink Martini 12/3; Colin Mochrie & Brad Sherwood 3/10/18; Price Is Right Live 4/25/18. TurlockTheatre.org

VisitModesto.com * RiponChamber.org * Riverbank.org * VisitOakdale.com
STOCKTON & DELTA AREA
(Stockton, Lodi, Manteca, Tracy)
Bob Hope Theatre (Stockton): Comedian Brian Regan 11/19; So You Think You Can Dance 11/24; An Irish Christmas 12/1; Dwight Yokum 12/3. StocktonLive.com
Grand Theatre (Tracy): Gin Blossoms 11/15; Y&T 1/6/18; Nutcracker 12/16-12/17. AtTheGrand.org
Lodi Fairgrounds: GrapeFestival.com
Stockton Arena: Alabama 11/10; Sesame Street Live! 1/2-1/3; Dancing With the Stars Live! 3/8. StocktonLive.com

San Joaquin County Fairgounds: SanJoaquinFairgrounds.com
University of Pacific-UOP (Stockton): Pacific.edu

VisitStockton.org * VisitLodi.com
MOTHER LODE & SIERRA FOOTHILLS
(Copperopolis, Sonora, Angels Camp, Murphys, Tuolumne)
Black Oak Casino (Tuolumne): BlackOakCasino.com
Copperopolis Town Square: CopperopolisTownSquare.com
Ironstone Vineyards (Murphys): IronstoneAmphitheatre.net
Jackson Casino: Morris Day & The Time 12/9; Cheech & Chong 12/15. JacksonCasino.com
BAY AREA & CENTRAL COAST
(SF, Oakland, San Jose, Livermore, Napa Valley, Berkeley, Santa Cruz, Monterey)
AT&T Park/SF Giants (SF): SFGiants.com
Bill Graham Auditorium (SF): Jimmy Buffett 10/19. BillGrahamCivicAuditorium.com
Davies Symphony Hall (SF): ApeConcerts.com
Fillmore (SF): TheFillmore.com

Fox Theatre (Oakland): Van Morrison 10/20-10/21; Marilyn Manson 10/23; Michael McDonald & Marc Cohn 11/16; O'Jays 1/12/18. ApeConcerts.com

Fox Theatre (Redwood City): FoxRWC.com
Great American Music Hall (SF): SlimsPresents.com

Greek Theatre (Berkeley): Alison Kraus 10/19. TheGreekTheatreBerkeley.com

Levi's Stadium/SF 49ers (Santa Clara): Coldplay 10/4. LevisStadium.com 49ers.com

Mountain Winery (Saratoga): MountainWinery.com

Oakland Coliseum/Oracle Arena/Oakland Raiders & Oakland A's: Enrique Iglesias & Pitbull 10/28; Bruno Mars 11/3; Fall Out Boy 11/14; Guns N Roses 11/21; Lorde 3/13/18. Coliseum.com Oakland.Athletics.MLB.com

Paramount Theatre (Oakland): Chris Rock 10/26-10/29; Temptations & Four Tops 11/4. ParamountTheatre.com

Regency Ballroom (SF): TheRegencyBallroom.com

San Jose State Event Center: SJSU.edu

Santa Cruz Beach Boardwalk: BeachBoardwalk.com
SAP Center/San Jose Sharks (San Jose): Linkin Park 10/18; Katy Perry 11/14. SAPCenter.com

Shoreline Amphitheater (Mountain View): Zac Brown 10/27. MountainViewAmphitheater.com
Wente Vineyards (Livermore): WenteVineyards.com
Warfield (SF): Joe Bonamassa 10/19-10/20. TheWarfieldTheatre.com

Yoshi's (Oakland): Incognito f/Maysa 10/19-10/21; Paula Cole 10/26; El DeBarge 10/27-10/29; Ohio Players 11/4-11/5; Robert Cray 11/14-11/15. Yoshis.com
SFGov.org/Visitors * VisitOakland.org * SanJose.org/Events * VisitSantaCruz.com * VisitTriValley.com (Livermore, Pleasanton, Dublin)
SACRAMENTO AREA / NORTHERN CALIFORNIA
(Sacramento, Elk Grove, Lincoln, Auburn, Placerville)
Crest Theatre (Sac): Asleep At the Wheel 11/17; CrestSacramento.com
Golden 1 Center (Sac): Katy Perry 1/31/18; Lorde 3/12. Golden1Center.com

Sacramento Community Center Theatre: SacramentoCommunityCenterTheater.com
Sacramento Convention Center: SacramentoConventionCenter.com
Thunder Valley Casino (Lincoln): ThunderValleyResort.com
OldTownAuburnCa.com * VisitAuburnCa.com * ElDoradoCountyFair.com
FRESNO AREA (Fresno, Merced, Clovis, Madera)
Tower Theatre (Fresno): TowerTheatreFresno.com
Save Mart Center (Fresno): Linkin Park with Snoop Dogg 10/17; Enrique Iglesias & Pitbull 10/20; Bruno Mars 11/2. SaveMartCenter.com
________________________________________________________________________________________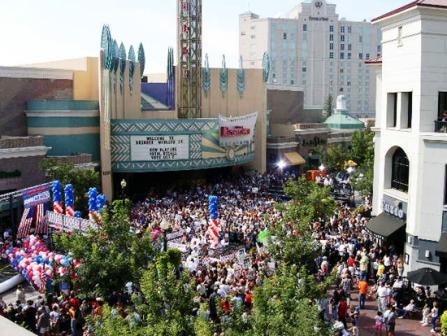 RIVER AREA EVENTS
(For the Central Valley and Sierra Foothills)
(Listed By Date)

HALLOWEEN HAUNTS:
Ranch of Horror (Turlock): Sept 29-Oct 31; Stan County FEAR-grounds! Attractions: House of Dystopia, Zombie Escape, Haunted Hayride, Jail Break, virtual experiences, and nightly movies. Hours: 7p-11p Thur-Sun (and Mon & Tue, Oct 30 & 31). Family-friendly attractions too. Free admission. RanchOfHorror.com
Higbee Horror Haunt (Modesto): Oct 13-14, Oct 20-21, Oct 27-28, and Oct 31; 7p-10p; TIX: Adults $13; 13 and under $8. HigbeeHorrorHaunt.com
Legend of Sleepy Hollow (Modesto): Oct 26, 7:30p. Follow the adventures of Icabod Crane as he battles the Headless Horsemen. From the barn dance to the scarecrows, it's a scary family night in Sleepy Hollow. GalloArts.org
Haunted McHenry Museum (Modesto): Oct 26-28, 4:30-8pm. TIX: $5, free for 5 and under. Haunted maze with scary characters, mad scientists, crazy barbers, werewolves, ghosts and other spookiness. Proceeds benefit Boy & Girls Club of Stanislaus County. 209/222-5830.
The Summoning (Modesto): Oct 28, 7pm, Downtown Modesto. Halloween-themed party rooms, streets entertainement, Zombie Prom, Monster Wrestling, celebrity death matches, and more fright. TIX: $10 & $20. HalloweenModesto.com

- KRVR.com is managed locally by Threshold Communications, Modesto,Ca. Email us!