Listen for The River's Entertainment Report Wednesday, Thursday and Friday. It features local and Northern California concerts.
Sponsored by Zorch Magazine. ZorchMagazine.com
...AND...
Catch The River's Weekend Events Calendar Friday afternoons.
It features highlights on community events going on around the Central Valley and Sierra foothills.
Sponsored by 209 Magazine. 209Magazine.com
________________________________________________________________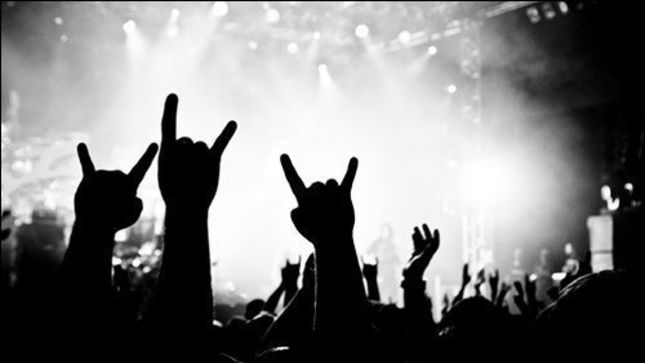 RIVER AREA CONCERTS
(EVENTS are listed below)
(Listed Alphabetically By Venue)
THE RIVER AREA
(Modesto, Ceres, Turlock, Patterson, Ripon, Riverbank, Oakdale)
Gallo Center For the Arts (Modesto): Taj Mahal & Keb Mo' 6/13. GalloArts.org
Grace-Ada Park (Modesto): MoBand's Night At the Bowl 6/13; MoBand's Concerts In the Park 6/8-7/13. See Events Section below. MoBand.org
State Theatre (Modesto): American Graffiti: The Movie 6/3; Tommy Emmanuel 7/21. TheState.org
Turlock Community Theatre: TurlockTheatre.org

VisitModesto.com * RiponChamber.org * Riverbank.org * VisitOakdale.com
STOCKTON & DELTA AREA
(Stockton, Lodi, Manteca, Tracy)
Bob Hope Theatre (Stockton): David Blain 6/3; Yes 8/26; Kansas 9/9. StocktonLive.com
Grand Theatre (Tracy): AtTheGrand.org
Lodi Fairgrounds: GrapeFestival.com
Stockton Arena: StocktonLive.com

San Joaquin County Fairgounds:
University of Pacific-UOP (Stockton): Pacific.edu

VisitStockton.org * VisitLodi.com
MOTHER LODE & SIERRA FOOTHILLS
(Copperopolis, Sonora, Angels Camp, Murphys, Tuolumne)
Black Oak Casino (Tuolumne): BlackOakCasino.com
Copperopolis Town Square: CopperopolisTownSquare.com
Ironstone Vineyards (Murphys): Toby Keith 6/9; Boston & Joan Jett 6/10; John Mellencamp & EmmyLou Harris 6/17; Moody Blues 6/18; Jason Mraz 6/25; Matchbox 20 & Counting Crows 7/24; Peter Frampton & Steve Miller 8/13; George Benson & Kenny G 9/9 (Listen to win tickets on The River 105.5). IronstoneVineyards.com
Jackson Casino: Blue Oyster Cult 6/10; America 7/12. JacksonCasino.com
BAY AREA & CENTRAL COAST
(SF, Oakland, San Jose, Livermore, Napa Valley, Berkeley, Santa Cruz, Monterey)
AT&T Park/SF Giants (SF): James Taylor & His All-Star Band w/Bonnie Raitt 7/29; Lady Gaga 8/13. SFGiants.com
Bill Graham Auditorium (SF): Colossal Clusterfest w/Jerry Seinfeld, Kevin Hart, Bill Burr, Ice Cube 6/2-6/4. BillGrahamCivicAuditorium.com
Davies Symphony Hall (SF): ApeConcerts.com
Fillmore (SF): TheFillmore.com

Fox Theatre (Oakland): ApeConcerts.com

Fox Theatre (Redwood City): FoxRWC.com
Golden Gate Park (SF): 2017 Outside Lands Music Festival, August 11-13. Includes appearances from The Who, Lorde, A Tribe Called Quest, Metallica, and dozens more. Music, wine, beer, food, art and comedy! SFOutsideLands.com
Great American Music Hall (SF): SlimsPresents.com

Greek Theatre (Berkeley): John Legend 5/27; Ryan Adams 6/2; Elvis Costello 6/3; Third Eye Blind 7/23; Jack Johnson 7/26-7/27; Idina Menzel 8/26. TheGreekTheatreBerkeley.com

Levi's Stadium/SF 49ers (Santa Clara): Coldplay 10/4. LevisStadium.com 49ers.com

Mountain Winery (Saratoga): War/Los Lonely Boys 5/28; The Moody Blues 6/6 & 6/7; Sheryl Crow 6/10 & 6/11; John Mellencamp 6/13-6/14; King Crimson 6/15; Taj Mahal & Keb Mo' 6/16; The Specials 6/17; Gordon Lightfoot 6/18; Ziggy Marley 6/20; Trevor Noah 6/23; Martina McBride 7/2; Blondie & Garbage 7/5; Chris Isaak 7/9; Happy Together Tour 2017 w/The Turtles, The Association, The Box Tops and The Archies 7/12; The Roots 7/13; Temptations & Four Tops 7/14; Lyle Lovett 7/18; Natalie Merchant 7/19; 2Cellos 7/20; R&B Remix Tour w/Bobby Brown, Tony Toni Tone, and After 7 7/22; Kool & The Gang & The Village People 7/23; Buddy Guy & Johnny Lang 7/28; Frankie Valli & The 4 Seasons 7/29; The Band Perry 8/1; Diana Krall 8/2; Morris Day & The Time 8/3; Boz Scaggs & Michael McDonald 8/8; Jake Owen 8/9; Huey Lewis & The News 8/12; Jill Scott 8/13; Willie Nelson & Family 8/15; Seal 8/17; Pat Benatar & Toto 8/23; Dwight Yokum 8/27; Yes 8/28; ZZ Top & The Doobie Brothers 8/29; Chicago 8/30; Lost 80s Tour w/Spandau Ballet, Cutting Crew, Wang Chung, Berlin, Missing Persons, Naked Eyes, The Motels and Pretty Poison 9/2; I Love the 90s w/Salt-N-Pepa, Color Me Badd, Young MC and O-Town 9/3; Steve Winwood 9/5; George Benson & Kenny G 9/7; Indigo Girls 9/8; Ron White 9/9; Gypsy Kings 9/10; Il Divo 9/17; Beach Boys 9/22; Adam Ant 9/28; Jeff Dunham 9/29; Brian Wilson of the Beach Boys 9/13. MountainWinery.com

Oakland Coliseum/Oracle Arena/Oakland Raiders & Oakland A's: Poison & Telsa 6/13; Iron Maiden 7/5; Shawn Mendez 7/11; Green Day 8/5; Depeche Mode 10/10; Bruno Mars 11/3. Coliseum.com Oakland.Athletics.MLB.com

Paramount Theatre (Oakland): ParamountTheatre.com

Regency Ballroom (SF): TheRegencyBallroom.com

San Jose State Event Center: SJSU.edu

Santa Cruz Beach Boardwalk: Santa Cruz Beach Soccer Championships 6/3-6/4; Pro-Am Beach Soccer 6/10-6/11; Bands On the Beach (Fridays nights): Eddie Money 6/16; Bad Company 6/23; Great White 6/30; Quiet Riot 7/7; Blue Oyster Cult 7/14; Eric Burdon & The Animals 7/21; Los Lobos 7/28; Y&T 8/4; Pablo Cruise 8/11; Gin Blossoms 8/18; TBA 8/25; Papa Doo Run Run 9/1. Movies On the Beach (Wednesday nights): The Lost Boys - 30th Anniversary 6/21; Back To the Future 6/28; Grease 7/5; Gremlins 7/12; Clueless 7/19; Shrek 7/26; Ghostbusters (1984) 8/2; The Little Rascals 8/9; The Princess Bride 8/16. BeachBoardwalk.com
SAP Center/San Jose Sharks (San Jose): News Kids, Paula Abdul, Boys II Men 6/4; Roger Waters 6/7; Enrique Iglesias & Pitbull 6/9; Queen w/Adam Lambert 6/29; Bruno Mars 7/20; Hall & Oates w/Tears For Fears 7/25; Tim McGraw & Faith Hill 7/29; Neil Diamond: 50th Anniversary Tour 7/30; Depeche Mode 10/8. SAPCenter.com

Shoreline Amphitheater (Mountain View): Lady Antebellum 5/27; Boston w/Joan Jett 6/14; Brad Paisley 6/17; Train, Natasha Bettingfield & OAR 7/8; Goo Goo Dolls w/Phillip Phillips 7/14; Matchbox 20 w/Counting Crows 7/21; John Mayer 7/29; Sam Hunt 8/11; Steve Miller w/Peter Frampton 8/12; Dirks Bentley 8/20; Kings of Leon 8/24; One Republic w/Fitz & The Tantrums 8/26; Foriegner & Cheap Trick 9/2; Nickelback & Daughtry 9/3; Florida-Georgia Line 9/16; Jason Aldean 9/30; Luke Bryan & Brett Eldridge 10/14; Zac Brown 10/27. MountainViewAmphitheater.com
Wente Vineyards (Livermore): Matt Nathanson 7/18; Kenny Rogers & Linda Davis 7/26; Diana Krall 8/1; The Band Perry 8/3; Joan Jett 8/9; Michael McDonald & Boz Scaggs 8/15; Seal 8/16; Pat Benatar & Toto 8/21; Dwight Yokum & Los Lobos 8/22; Collective Soul 8/31. WenteVineyards.com
Warfield (SF): Bush 6/1; Kansas 912; Joe Bonamassa 10/19. TheWarfieldTheatre.com

Yoshi's (Oakland): Los Lobos 5/25-5/26; The Yardbirds 5/30-5/31; Mindi Abair 5/15-5/16; Tommy Castro 6/3; Najee 6/10-11; Acoustic Alchemy 6/21; Count Basie Orch 7/6 & 7/7. Yoshis.com
SFGov.org/Visitors * VisitOakland.org * SanJose.org/Events * VisitSantaCruz.com * VisitTriValley.com (Livermore, Pleasanton, Dublin)
SACRAMENTO AREA / NORTHERN CALIFORNIA
(Sacramento, Elk Grove, Lincoln, Auburn, Placerville)
California Musical Theatre (Sac): CaliforniaMusicalTheatre.com
Crest Theatre (Sac): Los Lonely Boys 6/1; David Archuleta 6/7; Gordon Lightfoot 6/14; 10,000 Maniacs 8/1; Toad the Wet Sprocket 8/2. CrestSacramento.com
Golden 1 Center (Sac): NKOTB w/Paula Abdul & Boyz II Men 6/3; Roger Waters (Pink Floyd) 6/12; Bruno Mars 7/18; Lionel Richie & Mariah Carey 7/22; Hall & Oates w/Tears For Fears 7/23; John Mayer 7/27; Tim McGraw & Faith Hill 7/28; Ed Sherran w/James Blunt 8/1; Neil Diamond 8/2; Lady Gaga 8/15. Golden1Center.com

Sacramento Community Center Theatre: SacramentoCommunityCenterTheater.com
Sacramento Convention Center: SacramentoConventionCenter.com
Thunder Valley Casino (Lincoln): The Price Is Right 6/3; George Lopez 6/9; Kenny Loggins & Michael McDonald 6/10; Alice Cooper & Skid Row 6/16; Theresa Caputo: The Long Island Medium 6/24; Tesla 7/22; Buddy Guy & Johnny Land 7/29; Soul Fest w/O'Jays, Morris Day & The Time, SOS Club and GQ 8/5; Huey Lewis & The News w/Greg Kihn 8/11; Pat Benatar w/Toto 8/25; Chicago 9/1; Rewind Fest: Lost 80s Live w/Berlin, Missing Persons, Wang Chung, Cutting Crew, Pretty Poison, Naked Eyes and more 9/3; CCR & Three Dog Night 9/15. ThunderValleyResort.com
OldTownAuburnCa.com * VisitAuburnCa.com * ElDoradoCountyFair.com
FRESNO AREA (Fresno, Merced, Clovis, Madera)
Tower Theatre (Fresno): Legends of Motown 6/24; Mindi Abair & The Bone Shakers 9/30. TowerTheatreFresno.com
Save Mart Center (Fresno): Total Package: NKOTB, Paula Abdul, Boys II Men 5/31; Def Leppard/Poinson 6/12; Sesame Street Live 6/14; Train, Natasha Bedingfield, O.A.R. 7/11; Tim McGraw & Faith Hill 7/29; Bruno Mars 11/2. SaveMartCenter.com
________________________________________________________________________________________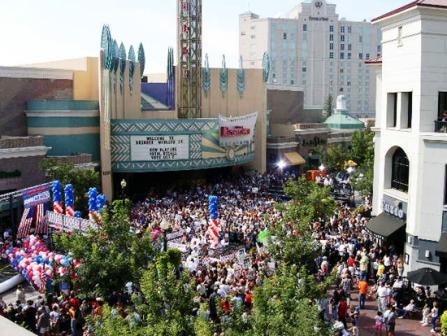 RIVER AREA EVENTS
(For the Central Valley and Sierra Foothills)
(Listed By Date)

White Party in the Vineyards (Livermore): May 28 from 1p-6p at Wente Vineyards. A celebration of Nat'l Chardonnay Day. Live music, delicious bites, and plenty of white wine! Be sure to wear white! $65 at WenteVineyards.com.
MoBand's Night At the Bowl (Modesto): June 13 at Grace-Ada Park. A night of wine, beer, and food tasting to benefit MoBand and the Modesto Parks & Rec Dept $35, 21 and older. MoBand.org
MoBand's Concerts In the Park (Modesto): June 8-July 13, Grace-Ada Park, at Needham & Sycamore. Thursday nights at 8pm. Bring a basket of wine and cheese and enjoy the free concerts. This year's theme is "Having Fun". June 6: Stax On Wax; June 15: Stage Struck; June 22: Ladies Night; June 29: Salute the USA; July 6: Summer of Love; June 13: Fun, Fun, Fun. MoBand.org

Sacramento Pride: June 3 at the Capital Mall. SacramentoPride.org
Fresno Rainbow Pride: June 3. FresnoRainbowPride.com
Modesto Pride: June 17; Pride In the Park at Grace-Ada Park. MoPride.org
San Francisco Pride Parade: June 24 & 25. SFPride.org
GRAFFITI EVENTS
12th Annual Graffiti Classic Car Show (Modesto): 6/4; McHenry Village, 9a-3p; presented by the Modesto Area Street Rod Assoc. Enjoy live 50s music from The Hot rods Band, along with food and drinks, raffles and more to benefit local charities. Free admission. ModestoASRA.com
Mid-Valley Chevy Club's Park N Shines: 6/5-6/8 (Mo-Thu). Classic Cars and more on display at various locations. Monday: American Chevy on McHenry. Tuesday: Vintage Faire Mall. Wednesday: Downtown Modesto. Thursday: Cool Hand Luke's (Riverbank). Park N Shines are free and run from 5p-8p. MidValleyChevy.com
MAIN EVENT - Part I - American Graffiti Classic Car Cruise (Modesto): Friday, June 9 starting at 6:30 downtown. Cars must be registered for the festival to take part in the car cruise. Free to spectators. AmericanGraffitiFestival.com

MAIN EVENT - Part II - American Graffiti Car Show & Festival (Modesto): June 10-11; Modesto Muni Golf Course on Tuolumne Blvd, starting at 9am. Presented by North Modesto Kiwanis, expect all of the fun and music of Graffiti Fest! Tons of classic cars and hot rods, all-day music and food. Proceeds benefit local charities. Tickets are available only at the gate. $10 for adults (13+), 12 and under get in free. LISTEN TO THE RIVER 105.5 TO WIN FREE TICKETS! AmericanGraffitiFestival.com
24th Annual Back To Graffiti (Modesto): 6/24 at The Fruityard Restaurant (Yosemite & Geer). This is the longest running classic car show in Modesto, celebrating George Lucas' American Graffiti. Free to spectators; $35 to enter your classic car. 209/577-3093
10th Annual Rod & Custom Car Show (Modesto): 6/25, 9am, at Modesto's Elk's Lodge, 645 Charity Way. Classic cars, hot rods, food and drink. Free admission; entry for classic cars on display. Call Jerry for more at 209/529-0366.
STATE & COUNTY FAIRS
2017 Merced County Fair: June 7-June 11. Concerts & Entertainment: Michael Jackson: The Experience, 6/7; John Michael Montgomery 6/8; War 6/9. MercedCountyFair.com
2017 San Joaquin County Fair (Stockton): June 14-18. SanJoaquinFairgrounds.com
2017 Stanislaus County Fair (Turlock): Dennis Quaid & The Sharks; Morris Day & The Time; Good Charlotte; 38 Special. June 14-23. StanCoFair.com
2017 Alameda County Fair (Pleasonton): June 16-July 9. AlamedaCountyFair.com
2017 California State Fair (Sacramento): July 14-July 30. CaStateFair.org
NOR-CAL WINE FESTIVALS

Monterey Wine Festival: June 8-10. MontereyWine.com
Riverbank Cheese & Wine Expo: Oct 14 & 15. RiverbankCheeseAndWine.org

- Website is managed locally by Threshold Communications, Modesto/Ca. Email us!